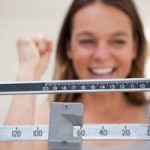 Public Group
active 2 years, 4 months ago
Even ten extra pounds can make a big difference on your overall health & wellness. From stress on your joints to inflammation to increased risk for heart disease and cancer — excess fat isn't doing anyone any favors. Losing it is hard, but this group is all about helping each other through it.
It's time to eat right, start moving, and relieve some of our body pains at the same time!
Lose that Weight!
This forum contains 1 topic, and was last updated by

Annabella 2 years, 4 months ago.
Viewing topic 1 (of 1 total)
Viewing topic 1 (of 1 total)
You must be logged in to create new topics.