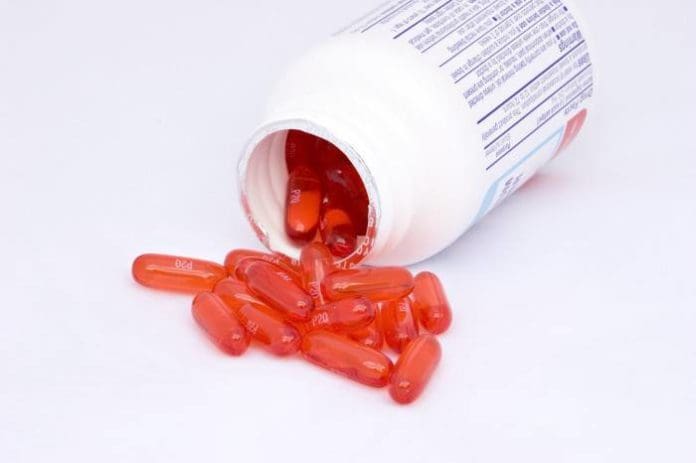 Controversy over an FDA acetaminophen ban could change your options for finding relief.

When an advisory panel to the Food and Drug Administration (FDA) recommended a ban on acetaminophen-containing pain relievers last June, the response was quick and angry.
We were deluged with consumer calls, says FDA spokeswoman Karen Riley.
Why the outcry? The panel had suggested that the FDA remove acetaminophen from all prescription drugs, including Percocet and Vicodin, two of the most popular painkillers in the world. The panel also advised lowering the amount of acetaminophen in over-the-counter medication like Tylenol from 500 milligrams to 325, which could cap the maximum daily dose at 2,600 milligrams.
The reason: Every year, about 400 Americans die and 42,000 more visit the ER because of acetaminophen overdoses, which can lead to liver damage.
Lewis S. Nelson, M.D., acting chairman of the FDA panel and professor of toxicology at New York University, says most people agree that acetaminophen is less of a problem than ibuprofen and non-steroidal anti-inflammatory drugs (NSAIDs). But the sheer number of products containing acetaminophen Tylenol, cold medicines like NyQuil, and seven prescription drugs makes overdosing too easy. The potential to go past safe limits increases when you take a combination drug that mixes acetaminophen with a narcotic. Vicodin, for example, also contains hydrocodone, while Percocet has oxycodone.
Yet an outright ban of those drugs doesn't sit well with many pain doctors. Sean Mackey, M.D., Ph.D., chief of pain management at Stanford University School of Medicine, in Palo Alto, California, agrees with the panel's concern, but, he says, when we talk about taking the most-prescribed painkillers off the market, there needs to be a thoughtful discussion about what would replace them and what are the consequences of those replacements. If we turn to NSAIDs, for example, we have a country of people with gastrointestinal bleeding. The FDA should rule on the panel's recommendation by the end of 2009*.
---
*FDA Update, January 2011
FDA limits acetaminophen in prescription combination products; requires liver toxicity warnings.
Agency strategy caps maximum at 325 milligrams to reduce risk of liver toxicity.
The U.S. Food and Drug Administration is asking manufacturers of prescription combination products that contain acetaminophen to limit the amount of acetaminophen to no more than 325 milligrams (mg) in each tablet or capsule.
The FDA also is requiring manufacturers to update labels of all prescription combination acetaminophen products to warn of the potential risk for severe liver injury.
Acetaminophen, also called APAP, is a drug that relieves pain and fever and can be found in both prescription and over-the-counter (OTC) products. It is combined in many prescription products with other ingredients, usually opioids such as codeine (Tylenol with Codeine), oxycodone (Percocet), and hydrocodone (Vicodin). OTC acetaminophen products are not affected by today's action.
FDA is taking this action to make prescription combination pain medications containing acetaminophen safer for patients to use, said Sandra Kweder, M.D., deputy director of the Office of New Drugs in FDA's Center for Drug Evaluation and Research (CDER). Overdose from prescription combination products containing acetaminophen account for nearly half of all cases of acetaminophen-related liver failure in the United States; many of which result in liver transplant or death.
The elimination of higher-dose prescription combination acetaminophen products will be phased in over three years and should not create a shortage of pain medication. Patients and health care professionals are being notified of the new limitation on acetaminophen content, and of the labeling change, in a drug safety communication issued by CDER. The FDA believes that prescription combination products containing no more than 325 mg of acetaminophen per tablet are effective for treating pain.
There is no immediate danger to patients who take these combination pain medications and they should continue to take them as directed by their health care provider, said Kweder. "The risk of liver injury primarily occurs when patients take multiple products containing acetaminophen at one time and exceed the current maximum dose of 4,000 milligrams within a 24-hour period.
Acetaminophen is also widely used as an over-the-counter pain and fever medication, and is combined with other OTC ingredients, such as cough and cold ingredients. The actions FDA is taking for prescription acetaminophen products do not affect OTC acetaminophen products.
Because of continued reports of liver injury, FDA proposes that boxed warnings, the agency's strongest warning for prescription drugs, be added to all acetaminophen prescription products. Most of the cases of severe liver injury occurred in patients who took more than the prescribed dose of an acetaminophen-containing product in a 24-hour period, took more than one acetaminophen-containing product at the same time, or drank alcohol while taking acetaminophen products.
An FDA advisory committee discussed the issue at a meeting in June, 2009, and recommended strengthening the warning about severe liver injury on the drug labels of prescription products containing acetaminophen.
For more information and a list of affected products, please visit: FDA.GOV
Written by: Matt Culbertson
Article Originally Published in: Pain Solutions Magazine, Fall 2009
Photo Credit: Gramper, courtesy of Stock Free Images