Since late 2020, Alzheimer's Disease International (ADI) has been raising awareness about people living with dementia amid the COVID-19 pandemic. Then, ADI was advocating for people with dementia across the world to be prioritized as the COVID-19 vaccination rollout began. Now, with COVID cases continuing to rise globally, the world could see an imminent wave of additional dementia cases. This concern is in response to a recent study conducted by ADI. In their recent investigations, ADI examined data from over 100 Alzheimer's associations across the globe. After looking at the data, the group concluded that there is a definitive link between COVID and Alzheimer's.
ADI is urging the World Health Organization (WHO) and governments around the world to "urgently fast track research on the potential impact of COVID-19 on increasing dementia rates."
According to ADI, the pandemic could cause a "significant rise in the number of dementia patients in the long term" This comes after new research has shown that COVID-19 could increase a person's chances of developing Alzheimer's disease or other dementias earlier in life.
Dementia is a general term used to describe the loss of memory, language, problem-solving, or other thinking abilities that are severe enough to interfere with daily life. Alzheimer's disease is the most common type of dementia, accounting for 60-80% of cases. Currently, there is no cure for Alzheimer's or dementia.
"could rise significantly due to the neurological impact of COVID-19."
In a press release given on September 1, the start of World Alzheimer's Month, the organization stated that, in the short term, "dementia rates may drop temporarily as a result of the high number of deaths of people with dementia due to COVID-19, with between 25 to 45 percent of all COVID-19 deaths estimated to be of those with dementia."
However, in the long term, ADI says the number of people with Alzheimer's or other types of dementia "could rise significantly due to the neurological impact of COVID-19."
Since the coronavirus was first detected in late 2019, nearly 218 million people have been infected, with over 18 million cases detected in the last month alone. The actual number of global COVID cases is thought to be much higher than what has been reported. This is due, in part, to the lack of testing towards the beginning of the pandemic, as well as the inability of some developing countries to keep up with testing.
With so much unknown, especially surrounding the actual numbers of infections, what exactly is known about COVID and Alzheimer's?
COVID and Alzheimer's
Along with the ADI's investigation, there have been several different studies aimed at examining the link between COVID and Alzheimer's.
Paola Barbarino, the chief executive of ADI, says that "Many dementia experts around the globe are seriously concerned by the link between dementia and the neurological symptoms of COVID-19," said Paola Barbarino, chief executive of ADI."
In response to their growing concerns, the group has established a Medical and Scientific Advisory Panel. The goal of this panel is to study the link between COVID and Alzheimer's, and learn how to address the issue. The panel is made up of experts from around the world and is led by Dr. Alireza Atri, a cognitive neurologist.
Atri says he is "particularly concerned" about the effects of what is known as 'long COVID.' Also referred to as post-COVID syndrome, long COVID is a condition observed in people who have had COVID-19, but still experience symptoms after the infection has passed. These symptoms can include things like loss of smell and taste, brain fog, difficulty with memory, as well as difficulties concentrating or thinking clearly.
Atri, says that COVID can damage micro-vessels in the brain, which can hurt the body's immune system and cause inflammation. He says that this can give "easier access to things that can harm your brain and cause symptoms of neurological disorders such as dementia to show up earlier."
Could There Be a Global Spike in Alzheimer's Cases Due to COVID?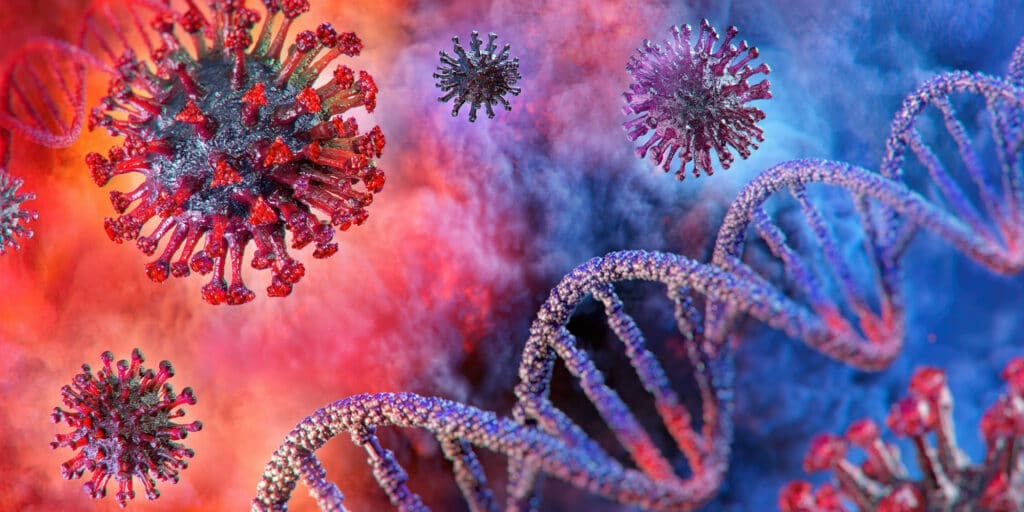 Currently, Alzheimer's disease and other dementias are among the largest problems we face across the globe. The WHO estimates that around 50 million people have dementia globally, with about 10 million cases emerging each year. In 2019, Alzheimer's disease, along with dementia as a whole, was the seventh-highest cause of death globally.
Without taking into consideration COVID, Alzheimer's disease and dementia as a whole have been on the rise. Pre-COVID forecasts showed that global dementia cases could rise from 50 million to 78 million by 2030. That increase in cases, not accounting for COVID, could increase the total cost of medical care and expenses to nearly %2.8 trillion, according to ADI.
"We urge the WHO, governments, and research institutions across the globe to prioritize and commit more funding to research and establish resources in this space, to avoid being further overwhelmed by the oncoming pandemic of dementia," Barbarino said.
Globally, there needs to be a greater understanding of the connection between COVID and Alzheimer's. This can help organizations like ADI advise authorities on how to address the potential risks of COVID-19, and help identify symptoms of dementia as early as possible.
"Knowing the warning signs and symptoms of dementia enables people to seek out more information, advice, and support, potentially leading to a diagnosis," she said. "We need people to be aware of the possible link between long-COVID and dementia, so they know to self-monitor for symptoms and catch it in its tracks."
Have You Heard of the Connection Between COVID and Alzheimer's?
Tell us your thoughts in the comments below.
What topics would you like to see us explore next?
Email us at info@painresource.com with your ideas!
Are you on Facebook?