It is estimated that upwards of 10 million people suffer from acute carpal tunnel syndrome (CTS) symptoms each year. That's not to mention those who suffer from mild to moderate effects that make work days unpleasant. You may be suffering from severe wrist, joint and finger pain. Or you may simply be looking to increase both your comfort level and productivity at work. We've got you covered with our list of best office supplies for carpal tunnel.
Carpal tunnel relief:
What causes carpal tunnel syndrome?
Before getting into our list of the best office supplies for carpal tunnel, it's important to understand what causes it. The condition is caused by pressure on the median nerve from repetitive hand and finger motions like typing, filing, writing and other activities over an extended period of time. 
However, you can recognize early warning signs such as tingling or burning sensations in your fingers, hands and wrists. Recognizing these warning signs early is key: you can reverse CTS if you caught earl. Otherwise, your median nerve among others might become permanently damaged.
Let's get ergonomic
Ergonomics is the principle of using the right postures to ensure that you can work comfortably and prevent injuries. Here's how:
Embrace the standing desk.

If you work while standing, wear comfortable, supportive shoes. Stand on a mat instead of a hard floor.

Keep your arms as straight as possible while working.

If you're working while seated, adjust your chair or desk so that you don't bend or put too much pressure on your wrists.
Relax your elbows and wrists so that the blood flow reaches your hands and fingers. This puts less strain on your tendons while performing repetitive motions.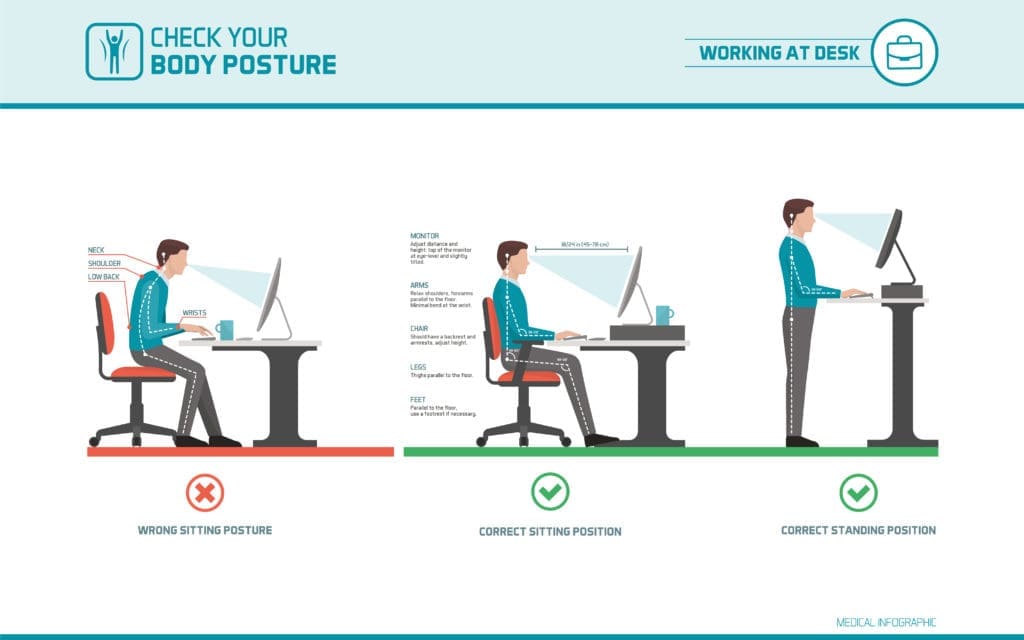 Essential products to fight carpal tunnel in the office
These days, it's quite easy to get your hands on the best office supplies for carpal tunnel via online shopping or visiting your local office supply store. They come in many different varieties, but the most effective we have found are the following:
Palm and wrist rests
Palm and wrist rests are one of the best ways to prevent carpal tunnel from ever developing. They help to create a more ergonomic office.
To use them properly, place the heels of your palms on the cushions to properly use them. There are also mouse pads you can use that are similarly effective along with special gloves to protect your fingers.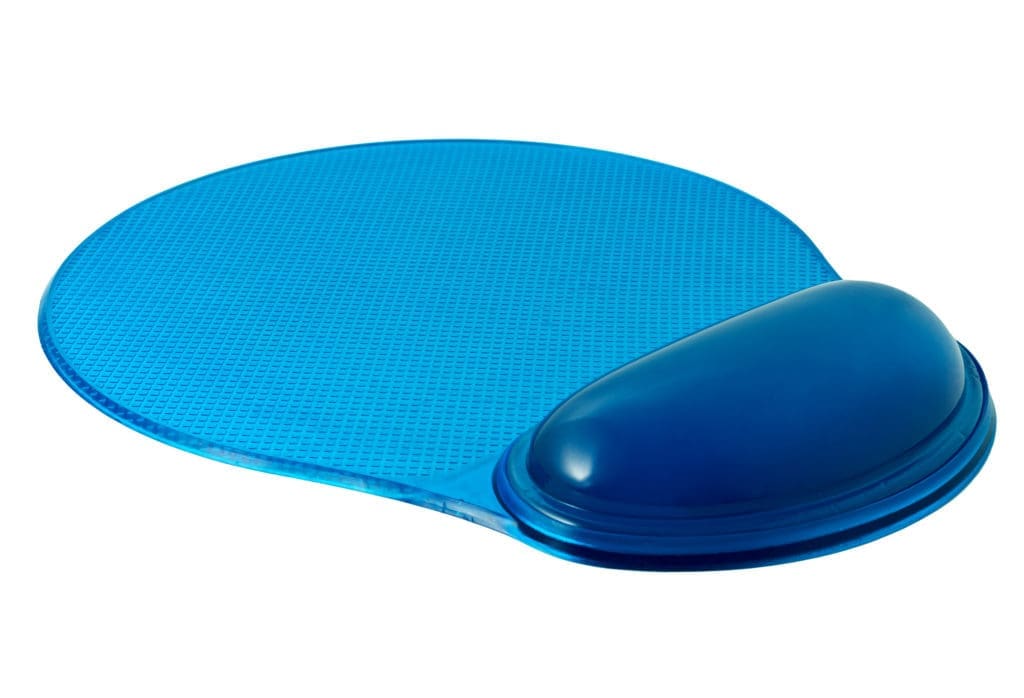 Our favorite picks include the Fellowes PlushTouch Mousepad & Keyboard Pad, IMAK Wrist Cushion & Keyboard Cushion, and  Innovera Gel Mousepad & Keyboard Pad.
Consider specially-designed gloves that are worn while you are at the keyboard. These gloves correctly position your hands, increase circulation, and cushion the underside of your wrist. There are many out there to choose from, but our team likes the Mueller Wrist Stabilizer, Wellgate for Women PerfectWrist Support and Thermoskin Carpal Tunnel Braces with Dorsal Stay the best.
Ergonomic keyboards
Ergonomic keyboards keep your wrists and hands in a natural position and promote proper typing habits. They come in a variety of builds and styles to fit your needs. Before making a decision, visit an electronics store's keyboard section to test out the style that's right for you.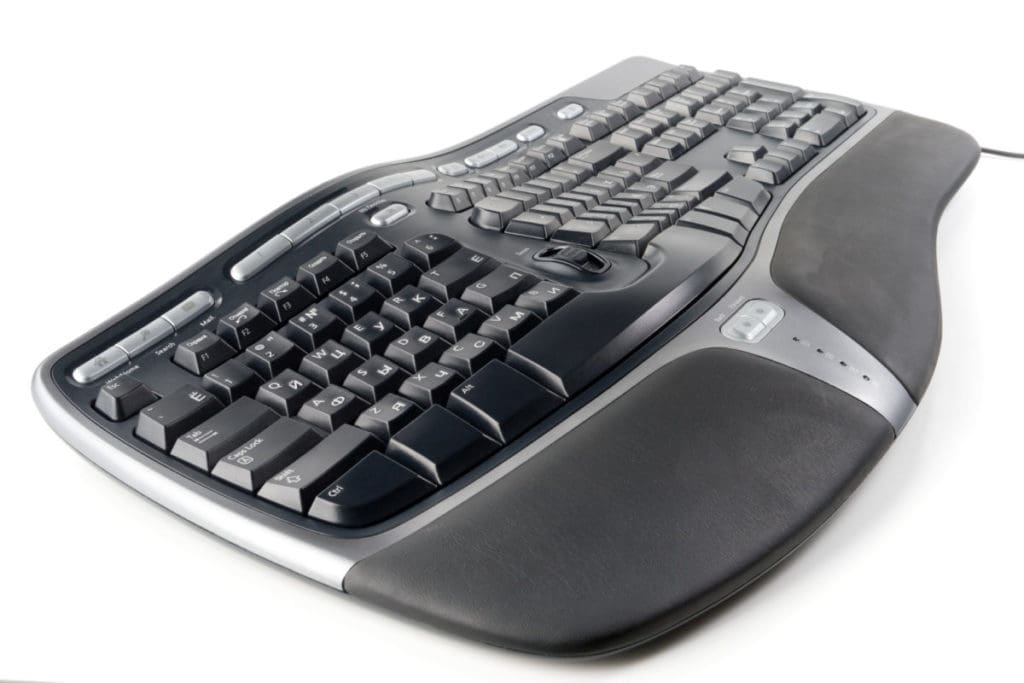 Make sure to try our picks: the Fellowes Microban Split Design Keyboard, Perixx Ergonomic Split Periboard and the stylish Microsoft Sculpt Ergonomic Keyboard for Business.
Mechanical keyboards
Most inexpensive keyboards use rubber domes beneath the keys to register when one has been pressed. This results in a quieter sound and cheaper construction, but this gives the user more resistance.
The resistance forces users to push the keys harder thereby giving the finger joints more unpleasant, carpal tunnel-inducing feedback.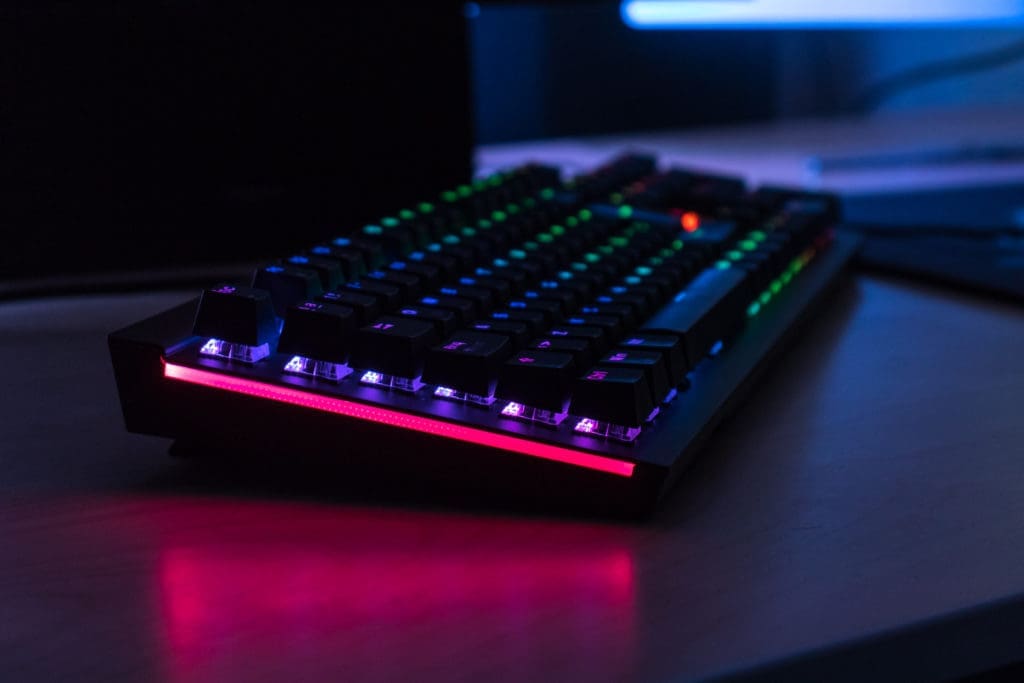 Mechanical keyboards use switches that register a key press almost immediately. The keys can be lightly touched to type, making their use considerably more easy on the fingers and joints. The only problem is that they "click" more loudly than rubber dome boards, and they tend to be more expensive.
To help with your journey into discovering the best mechanical keyboard for you, make sure to check out our picks: the affordable Rosewill Cherry MX Red Mechanical Keyboard, the quiet Razer BlackWidow Ultimate Stealth Edition with Cherry MX Brown Switches and the extremely comfortable Topre Type Heaven Keyboard.
Ergonomic vertical mice
These may look a little unusual and will certainly take you a little time to get used to. However, they are well worth it. Vertical mice create a much steeper angle than its traditional counterpart. Once again, the idea is about creating the right posture.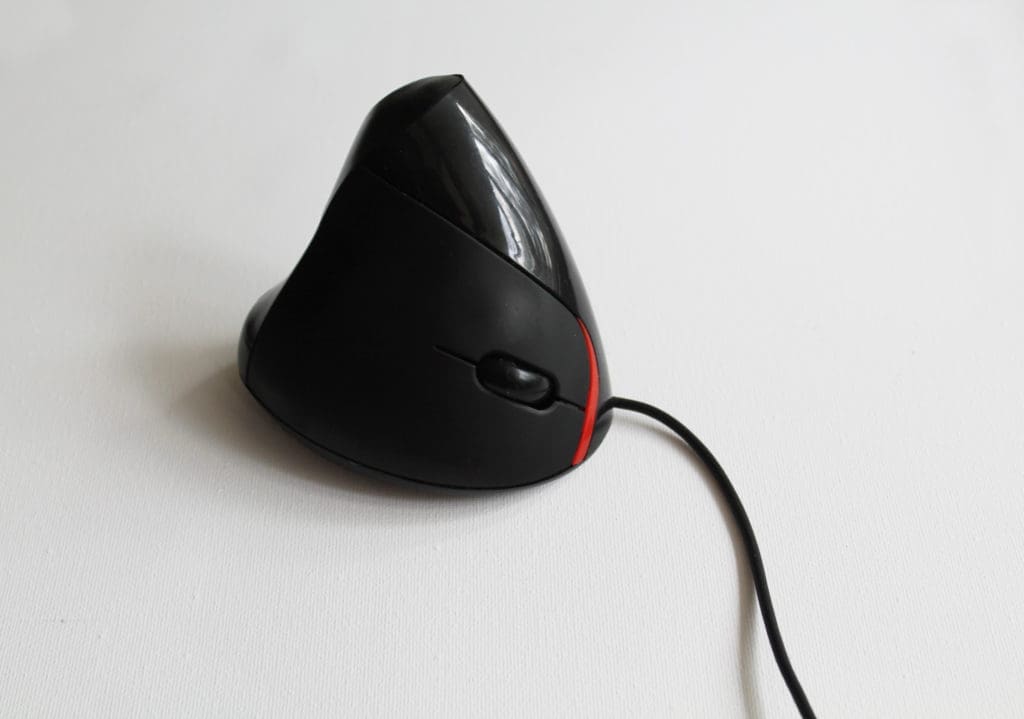 The ergo-mice we like best include the Anker Wireless Vertical Optical Mouse, the SHARKK 5-Button Wireless Vertical Mouse and the sleek Huhushop Wired Ergonomic Vertical Mouse.
Under desk mounted keyboard/mouse trays
One of the biggest problems with the standard keyboard is that it is placed on top of your desk. As a result, you have to bend your wrists in order to type. It's simple, but a keyboard tray that places your keyboard at the right level for you can help you maintain better posture. As a bonus, it also helps tidy your desk when not in use.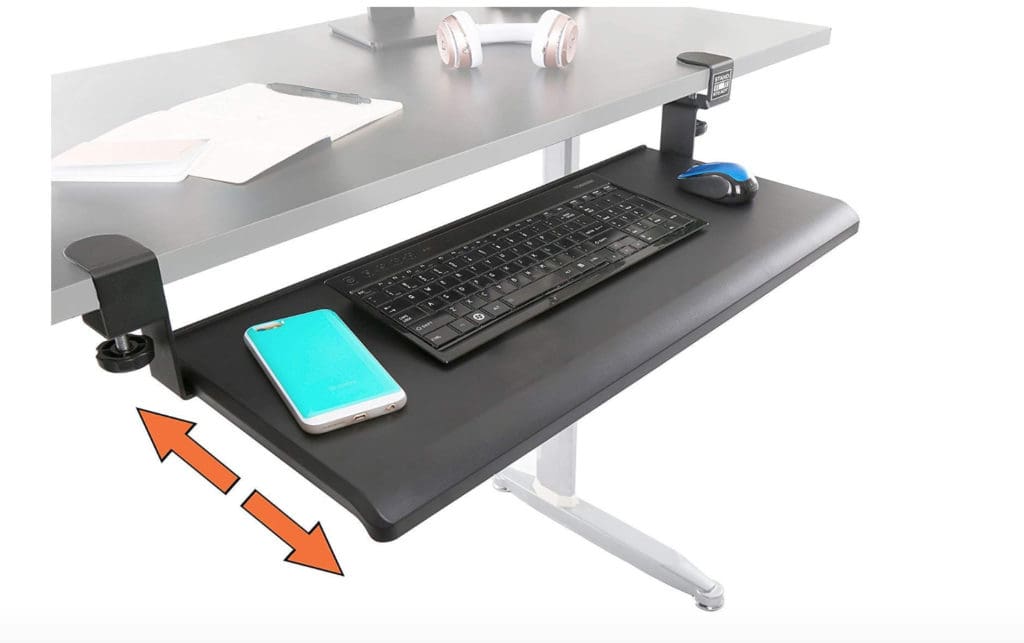 If your desk doesn't include a keyboard tray, you can install one yourself easily. A few great choices include Stand Steady's Easy Clamp on Tray which fits on any size desks along with the little more budget-friendly Kensington Under-desk Comfort Keyboard Drawer though this doesn't install as easily.
In case your workstation didn't come with a tray, you can install one yourself in just a few minutes. These were selected by us for their ease of use, functionality, and installation: the 3M Sit/Stand Easy Adjust Keyboard Tray, the Fellowes Professional Series Compact Keyboard Tray and the wall-mounted Ergotron LX Wall Mount Keyboard Arm.
Pens with ergonomic grip
Ergonomically-designed pens help reduce writing stress and fatigue. Wide-barreled with a cushioned grip, these pens reduce the force needed to hold the pen. They are available in ballpoint, gel-ink, rolling ball or a combination mechanical pen-pencil.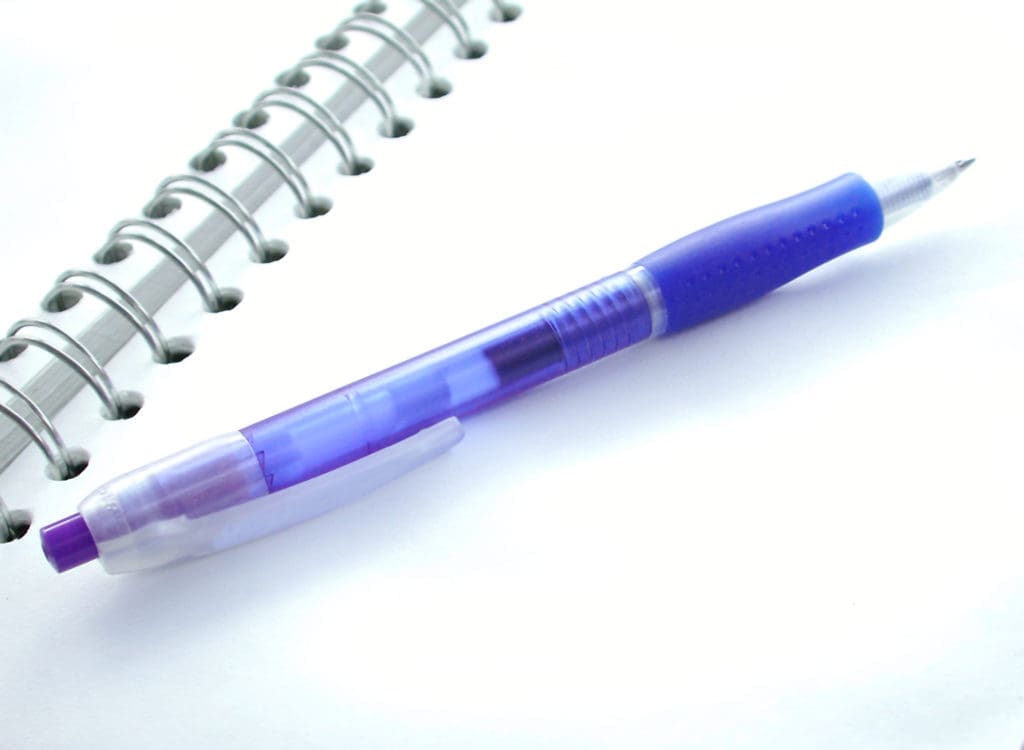 What do you think are the best office supplies for carpal tunnel?
Tell us about your experience with these supplies in the comment section below!