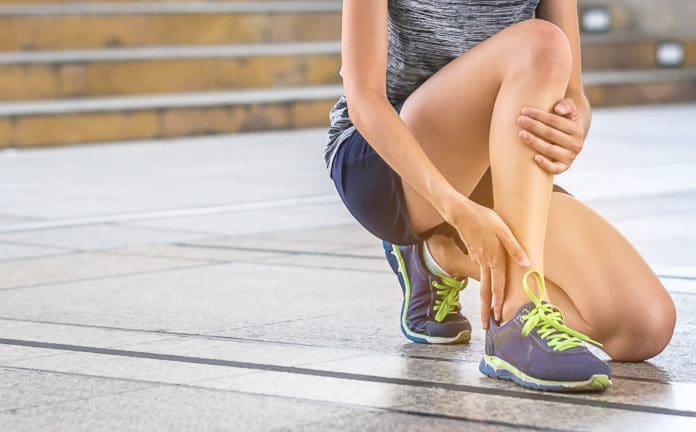 With RSD, an injury heals but the pain rages on.
WHAT IS IT?
Reflex sympathetic dystrophy (RSD), a.k.a. complex regional pain syndrome, is nerve pain that persists and even gets worse long after an injury has healed. RSD occurs mostly in the arms, legs, hands or feet.
WHAT DOES IT FEEL LIKE?
RSD always involves pain that doesn't get better over time. Other symptoms include swelling, stiffness, spasms, limited mobility, heightened sensitivity to touch and changes in skin color, temperature and texture. RSD patient Sharon Conners of Cambridge, Massachusetts, describes her ankle pain as sharp "like I'm being stuck with a needle."
WHO SUFFERS FROM IT?
As many as 1.2 million Americans suffer from RSD, which disproportionately affects women in their early 40s, though teens and girls also can have it.
WHAT CAUSES IT?
RSD is caused by a known or unknown nerve injury. It comes on all of a sudden at a time of injury, explains Anne Louise Oaklander, M.D., Ph.D., an associate professor of neurology at Harvard Medical School. The most common injury is a broken bone, but lesser injuries such as sprains are the cause in some people.
HOW IS IT DIAGNOSED?
RSD is often diagnosed when a doctor has ruled out other reasons for a patient's enduring and disproportionate pain. Oaklander suggests seeing a neurologist if you suspect RSD for an examination of your peripheral nerves. Thermal imaging, which detects changes in the skin's temperature, can confirm RSD. If you're healthy, you'll have a predictable temperature; people with RSD often run hotter where they feel pain.
HOW IS IT TREATED?
The most important treatment, Oaklander says, is mobilization through exercise or physical therapy. Medications such as opiates, antispasmodics, antidepressants and muscle relaxants may help relieve both pain and spasms. Oaklander has seen improvement from the antidepressants nortriptyline (Pamelor) and desipramine (Norpramin) and the anticonvulsant gabapentin (Neurontin). Other therapies include sympathetic nerve blocks, psychotherapy and spinal-cord stimulation; some people swear by alternative treatments like acupuncture and Reiki.