2. Seek therapy or psychological treatment
Psychological issues that arise upon return to civilian life can aggravate chronic pain and your overall well-being. PTSD, depression, anxiety and chronic stress are not conditions that simply pass over time. It is important to talk to a professional about it to determine the best course of action.
Note that the best course of action doesn't necessarily mean having to take medication. Alternative practices, like exercise, yoga and mediation can be effective, potentially complementary approaches to psychological health. Support groups are also a way to connect with people who are going through the same experience.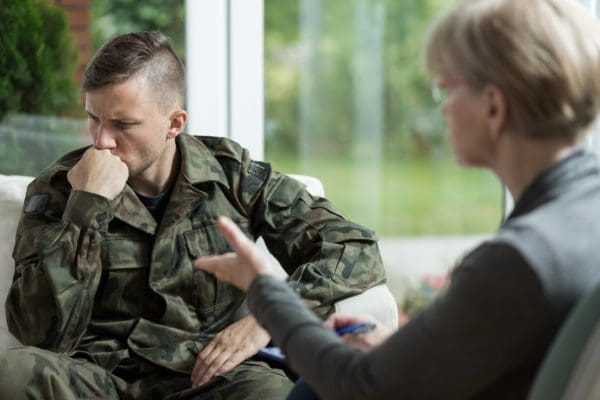 3. Support loved ones who struggle 
If you are a loved one of an active duty military member or a veteran, one of the most important things you can do is be there. Offer them support when needed and allow them to have an adjustment period. Remind them that you love them and care for them and that you are there for them as they seek care for their chronic pain. 

How do you manage chronic pain as a military member?
Tell us about your pain journey in the comments. 
What topics related to chronic pain in military members would you like to see us explore?
Email us at info@painresource.com with your ideas.
Are you on Facebook?
Join our online community by clicking here.
This post has been updated in January 2019 with new information and resources.