Looking for Juicing for Pain Relief information and recipes? You have come to the right place. Pain Resource has many articles to help with your Chronic Pain and getting you the relief you need.
Eating enough fruits and vegetables in your daily diet can be challenging. However, making sure you get plenty of fresh produce is important. When you're living with chronic pain or conditions that cause inflammation, eating the right foods becomes even more important. If you're tired of eating fruit and vegetables the old-fashioned way, consider juicing for pain relief.
Foods that Fight Pain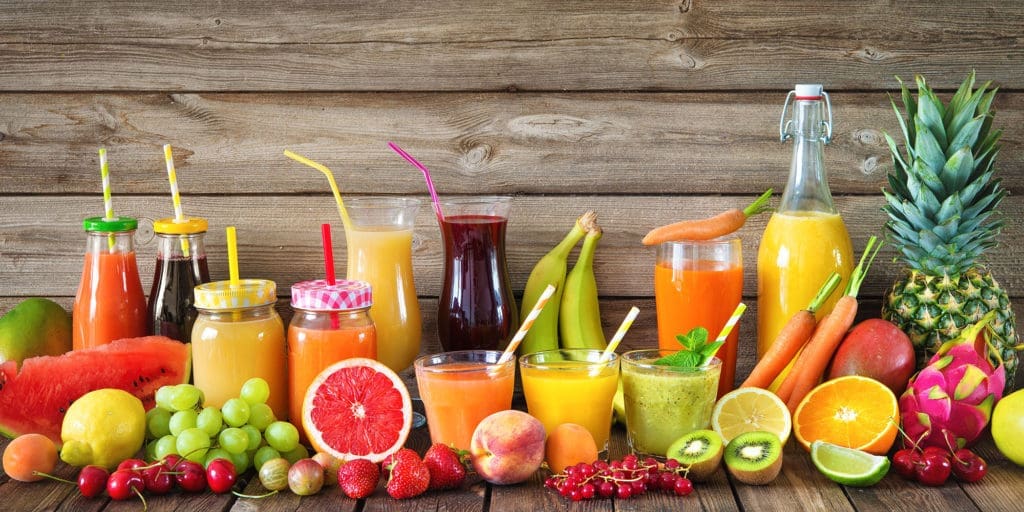 Certain foods may actually help combat chronic inflammation and pain. These foods are often rich in antioxidants, polyphenols as well as vitamins and minerals. Many people find it difficult to eat enough fruits and vegetables. Juicing allows you to drink fruit and vegetable juices, so you may receive the benefits of these excellent foods a little easier.
Examples of foods to try juicing include, but are not limited to, the following:
Pineapple, Cucumber and Turmeric Juice Recipe
Pineapple is packed with pain-fighting nutrients. In fact, pineapple contains bromelain, which is an enzyme that has shown promise in aiding digestion, fighting cancer and promoting better whole body health. Bromelain may also help reduce inflammation, which could also help reduce pain levels. In addition, turmeric is a well-known anti-inflammatory.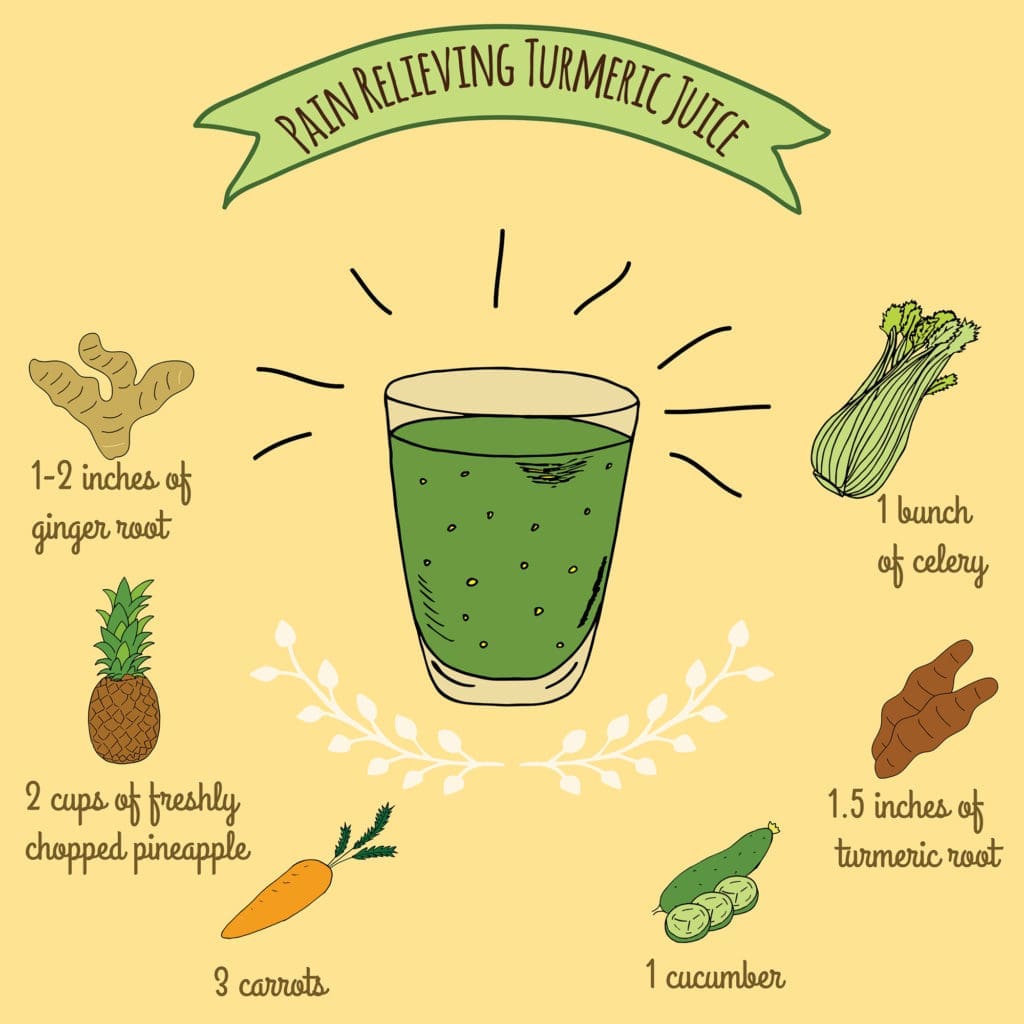 Combined with turmeric and dash of cinnamon, this pineapple juice recipe packs a punch of tasty benefits.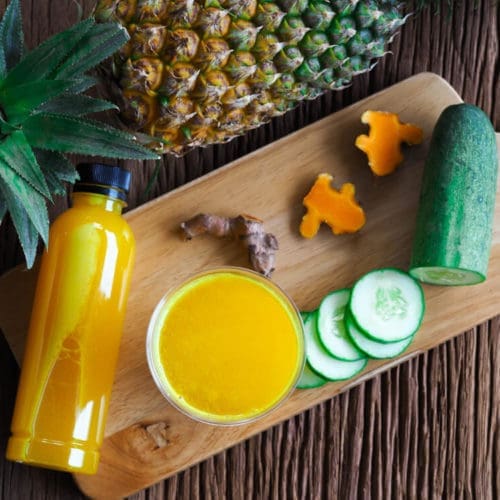 Pineapple, Cucumber and Turmeric Juice Recipe
Embark on a journey of wellness with our Pineapple Turmeric Detox Juice — a harmonious blend of sweet pineapple, refreshing cucumber, vibrant turmeric, and a dash of ground cinnamon. Indulge in the exotic flavors while embracing the healthful benefits of anti-inflammatory turmeric and the digestive prowess of pineapple. Infused with the warmth of cinnamon, this invigorating juice is a sensory delight that not only tantalizes the taste buds but also nourishes your body with a burst of vitality. Immerse yourself in the fusion of flavor and well-being with every sip.
Ingredients
1

pineapple

2

cucumbers

15

three inch pieces

fresh turmeric root

1

Tbsp

ground cinnamon
Instructions
Juice the pineapple, cucumber and fresh turmeric.

Stir in the cinnamon and enjoy!
Blueberry and Spinach Juice Recipe 
Blueberries contain a flavonoid called anthocyanin, which gives blueberries their color and is also a potent antioxidant. Because of this, blueberries have anti-inflammatory properties. Plus, they taste great. Add some spinach for increased fiber, iron and other important nutrients. Here's the easy recipe, courtesy of Natural Living Ideas: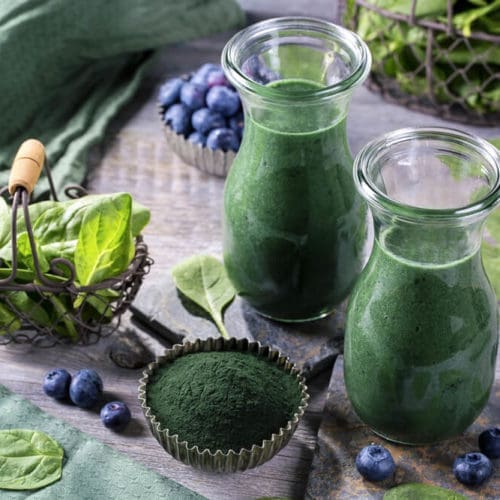 Blueberry and Spinach Juice Recipe
Revitalize your senses with our Blueberry Spinach Apple Juice — a vibrant infusion of fresh blueberries, nutrient-rich spinach leaves, and the crisp sweetness of Fuji apples. Immerse yourself in the symphony of flavors while embracing the healthful benefits of antioxidants from blueberries and the nourishing vitamins present in spinach and apples. Crafted to indulge your taste buds and invigorate your well-being, this refreshing juice is a celebration of flavor, nutrition, and a step towards a vibrant, healthy lifestyle.
Ingredients
2

cups

fresh blueberries

2

cups

fresh spinach leaves

2

fuji apples
What are Some Other Juicing for Pain Relief Recipes?
Tell us about your juices in the comment section below!