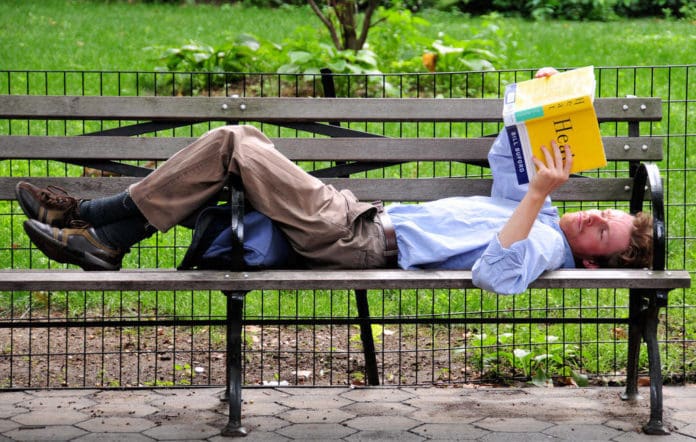 It may be time to consider getting additional insurance coverage, if you can.
There are a few phrases that no one likes to think much about and long-term disability (LTD) is almost certainly among them. But for many thousands of Americans, living with a disability is a daily reality. And a new report is making clear, again, that many of the conditions that keep people on LTD benefits are pain-related.
Nearly 31 percent of all LTD claims in 2012, in fact, were related to diseases that affect the musculoskeletal system and connective tissue, including arthritis, back pain and sciatica, and osteoporosis, according to the Council for Disability Awareness (CDA), which summarizes information about disability claims and trends from disability insurers in the U.S.
Long-term disability insurance provides you with income for an extended period, says insure.com and picks up where short-term coverage leaves off, which is generally between three and six months.
The CDA notes in the new report that 662,000 individuals who were prevented from working and earning a paycheck because of an illness or injury received disability payments in 2012. The organization says that 54 percent of the 154,000 people who made a new claim for disability were women, continuing a slow increase over male claimants.
The report, called the 2013 Council for Disability Awareness Long Term Disability Claims Review, also noted that a record 8.8 million workers over 5 percent of the U.S. workforce were receiving [Social Security Disability Insurance] benefits at the conclusion of 2012 The average [SSDI] monthly benefit was $1,130, though men received a significantly higher monthly benefit than women.
Of course, with the economy still in a precarious recovery for many, a lot of Americans don't have any health insurance, let alone short- or long-term disability insurance. In 2008, nearly 216,000 U.S. employers offered their workers LTD insurance, according to CDA. By 2012, that number had fallen to under 208,000, a figure that's nearly the same as it was in 2011, though the number of people who are actually covered by LTD insurance grew 1 percent to 32.3 million between 2011 and 2012.
If you think disability isn't something you need to worry about, it might be worth considering some stats: Roughly one-quarter of workers in their 20s today will become disabled before they retire, says the CDA and the vast majority of the causes of disability are illnesses, not accidents. Even more sobering, the organization says that the average LTD claim benefit lasts just over 31 months and who has that much saved up for an emergency? Not enough of us, that's for sure.
Keep in mind that even if you do have LTD through your employer or pay for it yourself, coverage typically doesn't pay the full amount of your salary, but more likely 60 percent or so and that's considered taxable income, writes Richard Reich at ProtectYourIncome.com, a disability insurance blog and insurance vendor. Benefits won't last forever, either, of course.
But many more Americans don't have LTD at all. The Social Security Administration says that 69 percent of U.S. workers haven't bought it.