Last December, the oral antiviral pill Paxlovid was granted emergency use authorization by the Food and Drug Administration (FDA) for those at high risk of severe disease from COVID-19. Developed by Pfizer, the drug looks to be a promising treatment against the disease as it's been shown to reduce hospitalization and death and is effective against the latest COVID-19 variants. Now, almost a year later, Paxlovid may even reduce the risk of long COVID, according to a new study by researchers at the U.S. Department of Veterans Affairs.
What the Paxlovid Study Suggests 
By analyzing the health records of over 56,000 veterans with COVID-19, researchers found those who took Paxlovid were less likely to develop long COVID and reduced their chances of symptoms by 25%. The findings of the study were determined by comparing 9,000 patients in the VA health system who had taken the antiviral within the first five days of infection with 47,000 patients who had not. Several long COVID conditions were looked at, including but limited to heart disease, fatigue, neurocognitive impairment, liver disease, blood disorders, shortness of breath, and kidney disease.
Moreover, the study also found that the benefits of taking Paxlovid didn't just apply to the unvaccinated; it showed a similar reduction in long COVID risk in patients vaccinated and boosted and even those with repeat infections. 
"We know Paxlovid reduces the risk of severe disease in the acute phase, says leader of the study Dr. Ziyad AI-Aly, chief of research and development at the VA St. Louis Health Care System. "Now we have evidence that it can help reduce the risk of long COVID." 
Although the study was released as a preprint, meaning it was shared publicly prior to being peer-reviewed or published in a medical journal, health experts involved in the study believe that the results add up given how Paxlovid stops COVID-19 from replicating in cells, thus reducing the risk of post-acute adverse health outcomes during the acute phase of infection.
What Is Long COVID?
Long COVID is a post-viral syndrome characterized by a wide range of new, returning, or ongoing health problems that people experience after a COVID-19 infection. Long COVID symptoms may not affect everyone the same way but anyone infected is susceptible. Commonly reported symptoms of long COVID include:
Fatigue that interferes with daily life

Shortness of breath or difficulty breathing

Heart palpitations and chest pain

Neurological issues, e.g., brain fog, dizziness, headaches, change in smell or taste, depression, and anxiety

Joint or muscle pain

Stomach pain and diarrhea
No treatment is available to address long COVID but there's hope. Researchers are currently working to understand the condition and determine which people or groups of people are most likely to experience symptoms. The announcement from the U.S. National Institutes of Health last month on a study of Paxlovid as a treatment for patients already experiencing long COVID is just one example. Moreover, a COVID-19 infection and long COVID can be prevented by staying up to date on all vaccinations and booster shots, as well as masking in public spaces.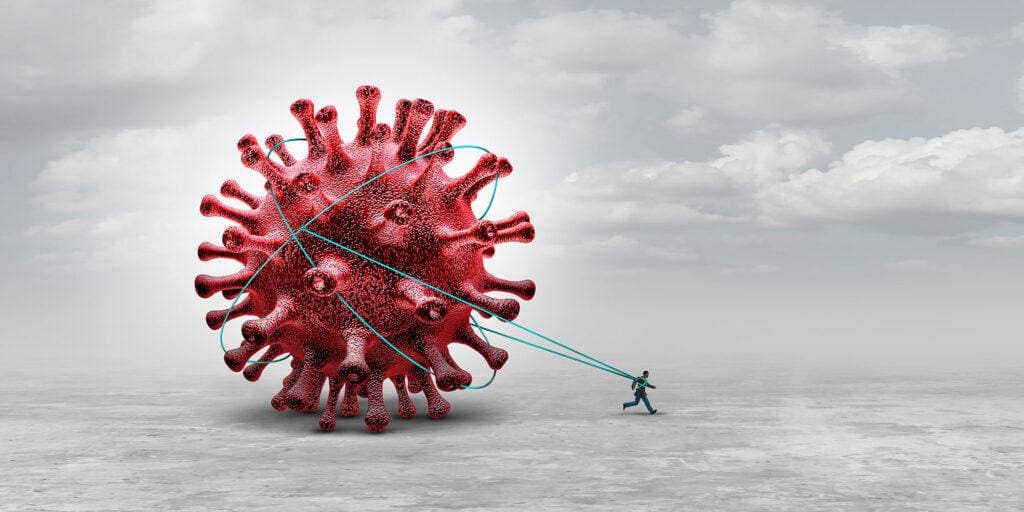 How To Get Paxlovid
Paxlovid is a COVID-19 antiviral treatment and is available for people as young as 12 years old. It's been shown to reduce the risk of hospitalization and death from the disease and is best taken within five days of symptom onset. Paxlovid has been available in the United States for almost a year and is free at pharmacies across the country. A prescription is required to obtain the antiviral, though, and the cost of a doctor's visit depends on the status of your insurance.
What Are Your Thoughts on Paxlovid?
Let us know in the comments below!
What Topics Pertaining to COVID-19 Should We Cover Next?
Email us your ideas at info@painresource.com
Join the Pain Resource Community
Did you know the Pain Resource community has different groups for different conditions? Connect with others who share the same condition as you here.