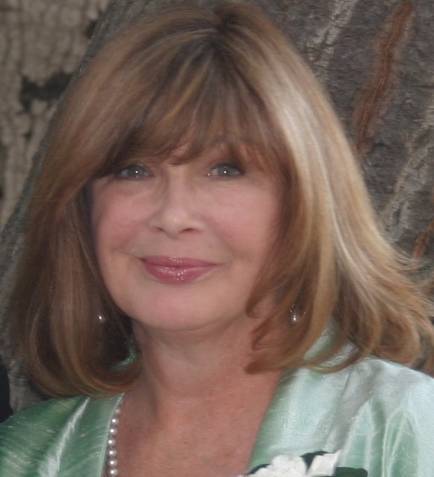 Fibromyalgia Awareness Day, sponsored by the National Fibromyalgia and Chronic Pain Association, was observed on May 12. If you don't know much about this common and often devastating condition, the association describes fibromyalgia as a condition characterized by pain throughout the body. It affects some 10 million Americans, most of them women.
Pain Resource wanted to illustrate what it's like to live with fibromyalgia by showcasing someone who knows someone maybe a lot like you, if you're a fibro patient.
Meet Tina Romanus, a resident of Los Angeles who has been dealing with this condition for over 30 years.
Pain Resource: How were you diagnosed?
Tina Romanus: I think it was about 1979 when I began seeing a chiropractor regularly for work-related aches and pains. Fortunately, there was a chiropractic college nearby, and for a small fee the interns would treat patients in the clinic to practice their skills.
I would get electro-stimulation, adjustments, soft tissue massage, hot and cold packs, education about exercise, nutrition and supplements, ultrasound whatever was needed each week to manage my pain. For years it helped significantly because I could go a couple times a week if needed, at $10 per visit.
PR: What led to your diagnosis?
TR: After several years of treatment with no significant improvement, one of the clinicians asked me if there was anything in my family history that they had missed that would help them figure out the chronic nature of my pain.
I revealed that my mother had suffered chronic pain all her life and was finally diagnosed with fibromyalgia at age 72. I knew I had inherited allergies and migraines from my mother. I was terrified of a diagnosis of fibromyalgia since it was so debilitating for her. I chose to ignore it and do everything to prevent it, which was impossible.
PR: Tell us more about your diagnosis and your symptoms.
TR: My diagnosis was made from the history of widespread pain lasting more than three months and the presence of tender points. For a fibromyalgia diagnosis, a person must have 11 or more tender points; I had 18. They also sent me to my primary physician to get tests to rule out anything else, such as arthritis, lupus, problems with my thyroid, etc.
My physician was also aware of my history with chronic pain, migraines, allergies, stomach discomfort, fatigue, and so on. I can't remember all the tests that were done. When nothing showed up, I revealed to my primary care physician the diagnosis suggested by my chiropractors: fibro. He said, That's it, I agree with your chiropractor. It's the only thing that makes sense.
I was very fortunate that nobody ever accused me of being a hypochondriac like they did my mother. Of course, my doctor had no idea how to treat it, other than recommending pain medication, which I refused. I had to find help on my own.
PR: Fibro often includes overlapping conditions, such as arthritis, lupus, and irritable bowel syndrome. Have you experienced any?