On average, people in the United States spend 27.6 minutes each way on their commute to work, according to the U.S Census Bureau. That's a total of 55.2 minutes round trip, or nearly 221 hours each year. It's long been known that a long commute can be bad for your health: From bumper-to-bumper traffic to drivers with road rage, the daily commute to work can be especially stressful. But there is ample evidence that shows that commuting may not just be a nuisance; it may be bad for your mental health.
Here's what we found.
Effects of Commuting on Mental Health
There have been numerous studies conducted on the relationship between commuting and mental health. Most have come to the same conclusion: Long commute times have a very real effect on your brain.
A recent study conducted by the University School of Medicine in Saint Louis and the Cooper Institute in Dallas found that long commutes have a negative impact on your mental health. The study, published in The American Journal of Preventive Medicine, examined nearly 4,300 adults across 12 counties in Texas for seven years. Their research found that people who commute more than 10 miles each way to work have an increased risk for depression, anxiety, and social isolation.
Another study, conducted by the United Kingdom's Office of National Statistics, examined the relationship between commuting and depression. They found that people with long commutes suffered from higher stress levels and anxiety than those with short commutes. The study also concluded that those who spent more than 30 minutes commuting were 33% more likely to suffer from depression. What is especially interesting is that this study included participants who used public transportation. This means that whatever the method may be, commuting can still have a negative impact on your mental health.
It's not just your mental health that can suffer from the effects of longer commutes. A long daily commute can affect your physical health as well.
Negative Impacts of Longer Commutes on Physical Health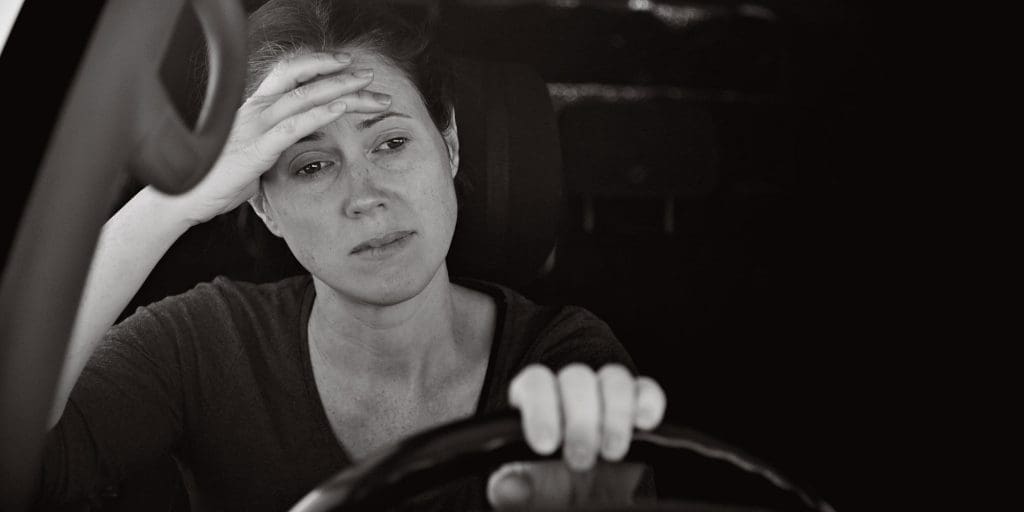 Similar studies have been conducted on individuals who have a longer commute to work to examine the effects it has on their physical well-being. Below are some of the most common physical health risks associated with long commutes.
Higher Risk Factor for Heart Disease
Heart disease is the leading cause of death globally as of 2019, and it accounts for nearly one out of every four deaths in the United States. One of the primary causes that can increase your risk factor for heart disease is obesity and diabetes. Obesity and diabetes have both been attributed to lower levels of cardiovascular fitness and physical activity, which can also be brought about by long periods of inactivity such as driving.
The more time spent on your commute to work, the longer you spend sitting. And if you're already not getting adequate exercise, this could lead to or exacerbate a heart condition. A study published in The Lancet Planetary Health found that different modes of transportation could significantly lower your risk for heart disease.
Increased Risk for High Blood Pressure
The same study conducted in Texas found that there was a direct relationship between distance traveled and the risk of high blood pressure. Out of the 4,297 Texans involved, those who had a daily commute of 10 miles or more experienced the greatest risk. Researchers also found that as mileage increased, so too did the risk of cardiovascular disease and high blood pressure.
Lower Sleep Quality and Exhaustion
The Regus Work-Life Balance Index is an independent organization that assesses job satisfaction based on factors such as work conditions and commuting distance. In 2012, they surveyed more than 16,000 people across 80 countries and found that people whose daily commute was longer than 45 minutes reported lower sleep quality and more frequent exhaustion than people with shorter commutes. Decreased sleep quality can lead to a host of negative health conditions such as obesity, heart disease, and diabetes.
How to Manage Stress Levels on Longer Commutes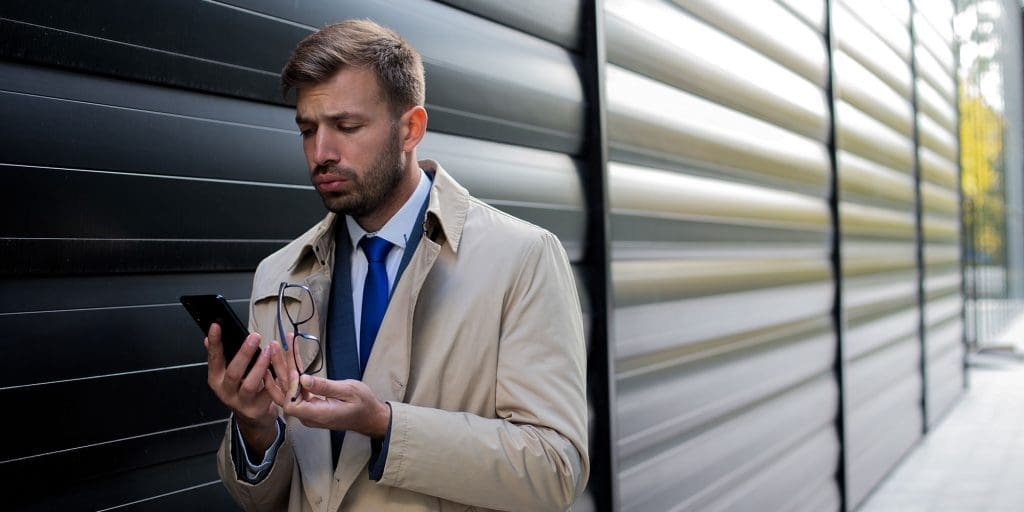 Unfortunately, you can't control where your job is located. While the simple answer may be to eliminate your commute, that isn't a feasible option for many. If you are unable to shorten your commute, here are some simple ways to manage your stress levels on your daily commute to work.
Listen to a Podcast or the Radio While Commuting
Podcasts are all the rage right now. From true crime to sports talk, chances are there's a podcast for you. Listening to music has its benefits, but if you want to take the stress out of driving, try putting on something you can fully immerse yourself in. By focusing on an interesting story, you can ignore the downsides of commuting like traffic or road rage. And if you save your podcasts exclusively for your commute to work, you may even find yourself looking forward to the drive.
Eliminate Your Commute by Working From Home
If the COVID-19 pandemic has taught us anything, it's that working from home can be a great way to reduce the stress involved with virtually all aspects of work, especially commuting. Working remotely has allowed many to eliminate their commute. Taking the potential for traffic and road rage out of the picture can significantly decrease your stress levels. If your job allows it, you may find that working from home can be a way to improve your mental health. 
Use Public Transportation
Using public transportation can be a great way to avoid road rage and lower your stress levels. If you find yourself stressing over other drivers, or simply stressing over the act of driving, public transportation may be for you. In many places around the world, public transportation is not only convenient, but it can be more efficient than driving.
This is especially true in densely populated areas, where using public transportation can take the stress out of commuting to and from work. The UK study found that people who used taxis or the subway had an overall higher life satisfaction than those commuting to work by car.
Bottom Line on How Commuting Affects Your Mental Health
So, how does commuting affect your mental health? Long commute times can lead to depression, anxiety, increased stress levels, and loss of sleep. It can also significantly impact your physical health. Long commutes can increase your risk factor for heart disease, high blood pressure, and obesity. If you find that your commute is harming your health, shortening it or working from home can be great solutions. If shortening your commute isn't possible, try listening to a podcast, talking with friends, or using public transportation. 
How Do You Cope with a Long Commute?
Let us know in the comments below!
What Topics Would You Like to See Us Explore Next?
Email us at info@painresource.com with your ideas.
Are you on Facebook?