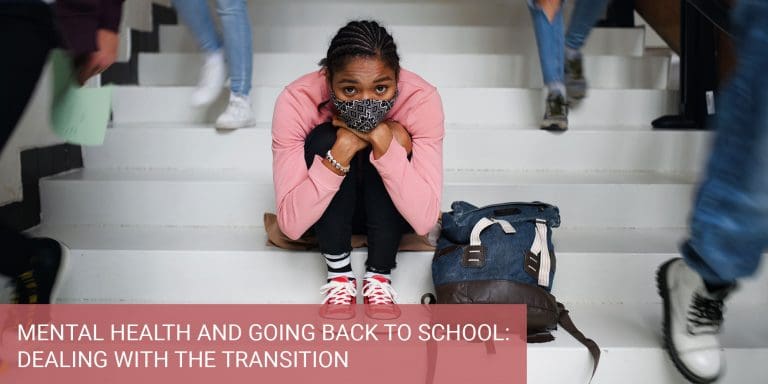 With millions of college students across the country returning to school, many people are wondering how they're going to handle the return to in person learning. And as COVID-19 continues to affect campus communities across the country, it can be difficult for students to navigate the mental health challenges while managing their academic careers. For students juggling mental health and going back to school stress, here are some tips to stay mentally well during the transition back to school.
Finding Peace of Mind During COVID-19
One of the biggest reasons for returning students to be anxious about the upcoming school year is the fear of COVID-19 infection—especially for those who are already dealing with health problems of their own. When figuring out how to stay safe when returning to the classroom, it's important to pay attention to the guidelines put out by the Centers for Disease Control and Prevention. Though the rules may change from school to school, following these regulations will minimize your chances of catching COVID-19 from person-to-person transmission.
Get vaccinated: Getting vaccinated is the most effective tool to protect your health and prevent the spread of disease. The COVID-19 vaccines used in the U.S. are safe, free, and highly effective, including against known variants.
Wash your hands frequently: Especially after blowing your nose, touching commonly used surfaces, or having physical contact with another person.
Wear masks: Face masks help prevent person-to-person transmission, especially in indoor areas.
Dealing with Mental Health Challenges
It's important for students to be aware of the mental health challenges that come with attending school during a pandemic beyond the risk of infection. Figuring out how to manage anxiety and tolerate uncertainty are important skills for everyone, but for students, who have to deal with the stress of managing their mental health and going back to school, they're even more essential. Among other things, anxiety typically causes serious behavioral health issues which, if left untreated, can turn into panic attacks, feelings of depression and isolation, and other mental health issues. There's no one-size-fits-all solution for anxiety, but there are some general strategies you can customize to manage your specific challenges.
Balance Mental Health and Going Back to School Worries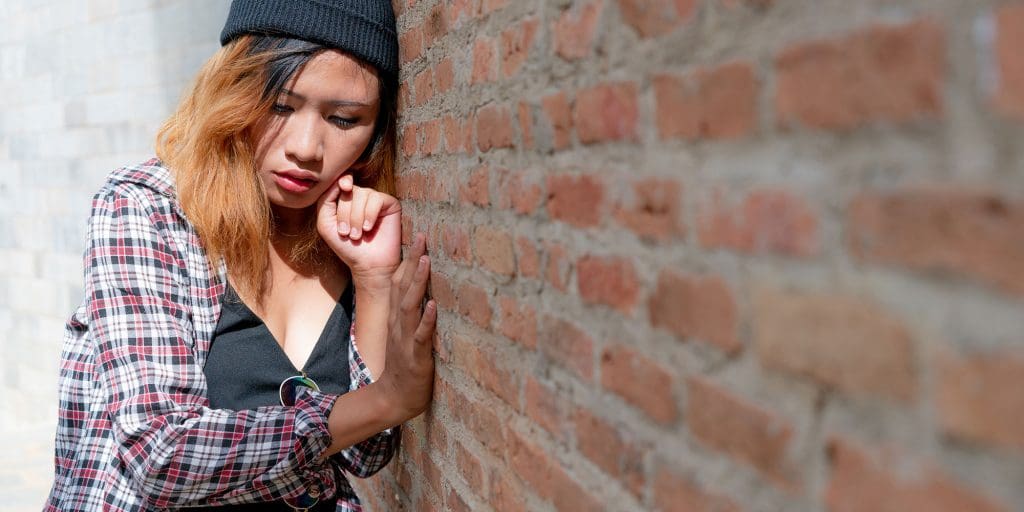 Uncertainty can be a big trigger for anxiety, and uncertainty is the only certainty this school year. Students may struggle to feel certain about any plans they make when nobody knows how the pandemic will develop over the course of fall and winter.
The American Psychological Association's "Stress in America" poll showed that nearly two-thirds of Americans cited "uncertainty about the future" as a significant source of stress. And given how uncertain the safety of schools and universities has been, students should be particularly aware of managing stress to balance mental health and going back to school stress. When thinking about the future starts to feel overwhelming, remember these basic tips to help manage COVID anxiety.
Avoid dwelling on things you can't control. There's so much going on in the world right now that it's easy to feel overwhelmed. Make time for activities that make you feel relaxed, and try to focus on things you can do to manage your anxiety while staying safe.
Be kind to yourself. Chances are you've gone through stressful events in the past—and you survived! Give yourself credit. Remind yourself that it might take time for whatever is stressing you to resolve itself, and as long as you're doing what you can to stay safe, then you're doing your part and have earned some grace.
Establish a routine. Focus on what you can control, even if it's something that seems simple, like a weekly meal plan, or laying out your outfit for the next day before you sleep. Routines give your days a comforting structure and establish a sense of control over your life.
Make Time to Decompress
Stress about mental health and going back to school can make you feel irritable and overwhelmed. It's important to remember that no matter how busy you may feel your life is, making time to relax and decompress is a vital part of maintaining a healthy mindset and dealing with stress.
Develop new skills and hobbies. Having activities to engage in that you enjoy is an important part of relaxation. Practicing skills or hobbies—such as playing music, engaging in athletic activities, or studying new languages—can help take your mind off of things that worry you and help you focus on yourself.
Limit exposure to news. When we're stressed, we often turn to the news to help inform us and give us a sense of control over what is going on. But sometimes, it's better to separate ourselves from the constant stream of news and focus on ourselves and what's going on around us.
Cope with Social Isolation
Maintaining social contacts during the pandemic is important for mental health. With many people hesitant to enjoy popular social activities—like movie theaters, bars, and restaurants—because of COVID-19 regulations or fear of the surging Delta variant, it's easy for students to feel that they've lost contact with their friends and loved ones. Make a plan to stay in touch with people you enjoy, but be realistic.
You don't need to recreate the full social life you had prior to the pandemic, but you can choose a few people who you trust—a family member, close friend, or other person who can listen and support you. But meeting up in-person may not always be reasonable. Instead, aim to have daily chats with family, friends, or others who can help you feel connected and supported.
Don't Hesitate to Seek Mental Health Help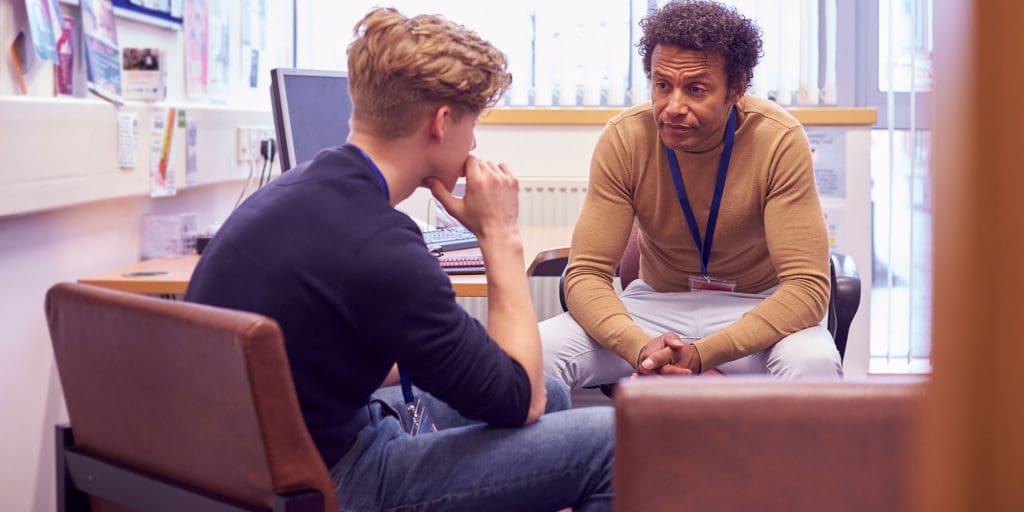 It can be hard to juggle both mental health and going back to school during the COVID-19 pandemic. These tips can help manage anxiety, but if you're having trouble controlling your sleep, experience severe mood or appetite changes, or find yourself constantly obsessing over the same thoughts, then it might be an indication that you need some outside help.
What Are You Doing to Balance Mental Health and Going Back to School?
Share your tips in the comments below.
What topics would you like to see us explore next?
Email us at [email protected] with your ideas!
Are you on Facebook?