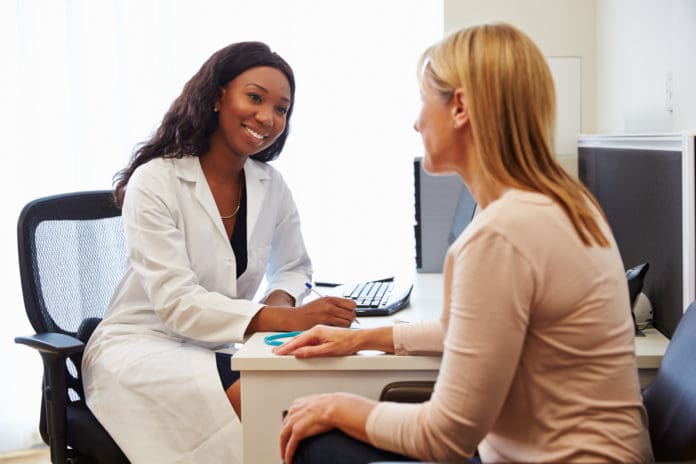 Initiatives designed to promote awareness for people fighting for their mental health are important for us all. Those who are also fighting to better manage their chronic pain know initiatives such as today's National Depression Screening Day are particularly important, as the link between depression and chronic pain is well-documented.
If you're living with chronic pain due to an injury, illness or chronic condition, you know the mental battle can often be more challenging that the physical pain. While there is a growing body of research that continues to explore the extent of the correlation, the connection between chronic pain symptoms and depression symptoms can sometimes make it challenging to figure out which one triggered the other.

The research is clear
Recognizing you need help

When you're in the throes of chronic pain, especially when it's coupled with a chronic condition, it's common to push your emotional needs to the backburner. When I herniated my L5, I found myself sinking deeper and deeper into depression, which only delayed my recovery. After almost 2 months of constant, agonizing pain, I was no longer the hopeful, optimistic person I once was. In my pre-pain life, I may have gotten stuck in a few depressive episodes, but they were temporary. This was different.
Nobody could truly understand my pain, and that caused me to retreat deeper into my world of despair. My friends and family tried to offer support, but I was resentful and angry. The isolation felt horrible, but I chose to live in that loneliness for a while instead of asking for help.
Another month went by until I finally realized there was nothing I could do except admit that I needed help. I felt weak, broken and defeated reaching out, but what a blessing that help was! I slowly found the mental strength I needed to fight back thanks in part to the patience and understanding my support system offered. It was by no means an overnight fix, but it was enough to help me begin to get my life back on track.

Healing the body and the mind
There's nothing easy about admitting that you're overwhelmed by feelings of depression or anxiety. Despite all of the progress and social awareness, depression and anxiety have social stigmas. The benefits of seeking help far outweigh the costs of living with depression though. Your healthcare team can provide a level of care and support that can change your life. It just means taking that first step to ask for help.