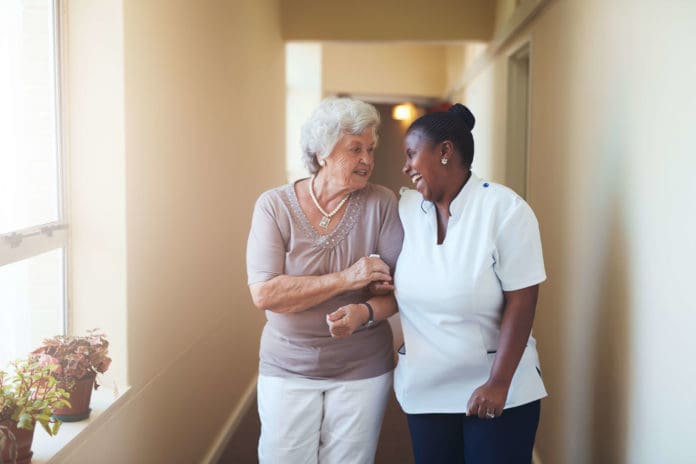 The week of October 21-27 shines a light on individuals who have made contributions to improve the quality of healthcare. National Healthcare Quality Week is hosted by the National Association of Healthcare Quality (NAHQ) and reminds us that there are lots of reasons why the quality of the healthcare we receive is important to us both as individuals and as communities. And if you're living with chronic pain – be it from an illness, disease or injury – you know just how monumentally important quality healthcare is at every step of the pain journey.
The quality of healthcare impacts everyone because it is so closely aligned with patient safety. At the core of healthcare quality is the belief that care should meet the patient's needs. It's a value-based concept that puts the quality of care above the quantity of care.
Industry professionals explain is simply as a collaborative effort and one that means "providing the care the patient needs when the patient needs it, in an affordable, safe, effective manner." It's also about engagement: the patient should be empowered to participate in her care and take a proactive approach.
Initiatives designed to improve care
On a national level, organizations like the Office of Disease Prevention and Health Promotion are focused on the biggest obstacles facing quality healthcare. Their initiatives "aim to increase patient safety through national action plans focused on the prevention of adverse drug events (unexpected or dangerous effects from medication) and healthcare-associated infections (infections that patients develop while receiving healthcare), as well as other aspects of patient care."

Proactively working against ADEs
The issue of adverse drug events (ADEs) is especially timely for chronic pain sufferers who are also dealing with the impact of the opioid crisis. Patients who use opioids as directed still need dependable access to pain medication. Government agencies and health organizations are trying to protect chronic pain sufferers from the opioid epidemic, but they're also trying not to punish them in the process. It's a slippery slope.