Tetrahydrocannabinol (THC), the psychoactive ingredient in marijuana, may remain in breast milk for up to six weeks. New research corroborates the advice given by organizations such as the Centers for Disease Control (CDC), World Health Organization (WHO), and the American Academy of Pediatrics (AAP) to name a few.
Scientists from the University of Utah and the University of Colorado have conducted the first study on THC in breastmilk in women who have used marijuana during pregnancy since 1982. This research could serve as a helpful tool in advising nursing women on drug use, especially in a time where regular marijuana use is becoming more prevalent.
In a recent poll conducted by the National Center for Drug Abuse Statistics in 2017, more than 55 million American adults currently use marijuana (16.9% of the population), compared to just 5% in 2007. The same study also found that almost 50% of adults have admitted to using marijuana at least once. With such a large number of adults using marijuana, and those numbers only expected to increase, studying the effects of THC has become extremely important, especially to women who are pregnant or nursing.
While the effects of THC on developing infants are still unknown, chemicals from any form of marijuana—edibles, smoke, vapor, or oils—can be passed through breast milk. These chemicals can affect the neurodevelopmental processes in infants; which is thought to contribute to low birth weight, premature birth, developmental and hyperactivity disorders such as ADHD, and even stillbirth; however, more research is needed to confirm these speculations.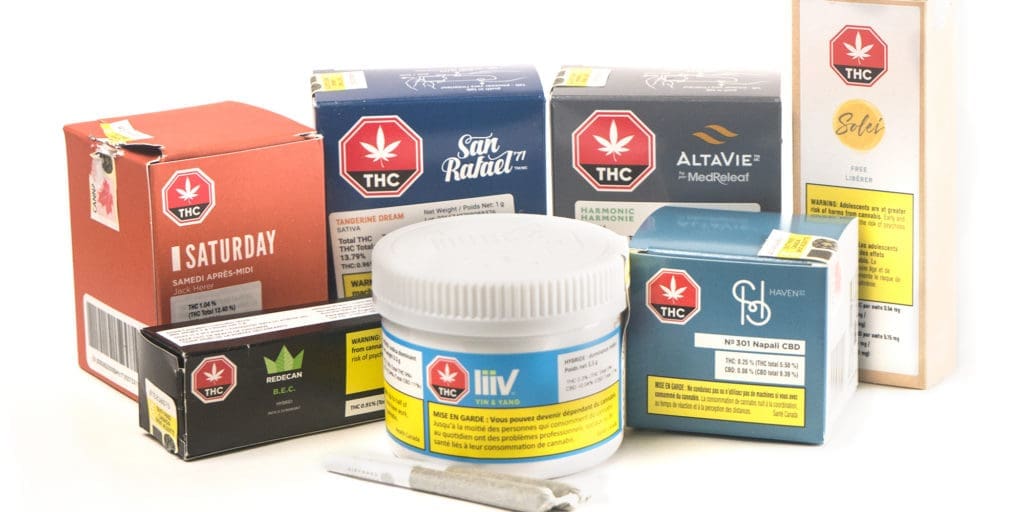 The study was conducted on a group of 25 women, all of whom had given birth between 2016 and 2019 and had a history of marijuana use during their pregnancy. All of the women in the study had volunteered and agreed to abstain from marijuana use for the six weeks following delivery. The study found that breast milk from all women tested positive for some level of THC after six weeks.
Levels of THC varied in all of the women, which could be caused by any number of variables such as intake, metabolism, the strength of THC levels, or frequency of use, but was visible in every sample. These findings provide valuable insight into the time it takes for THC to metabolize in the body and the length of time in which women can pass THC through breast milk.
THC is stored in body fat and slowly released over time, meaning there is not way to gauge how much THC can be passed from mother to child through breast milk. Substances like alcohol can be expelled from the system much easier, as it is not stored in the fat and is processed, and ultimately expelled, from the body much faster.
This means methods such as the popular, "pump-and-dump" are not an effective measure against mitigating levels of THC in breast milk. Currently, the AAP recommends that women abstain from using marijuana both during pregnancy and while breastfeeding.
The study also provided evidence that women who are pregnant and breastfeeding need more support in abstaining from marijuana use. Of the 25 women that were chosen, only seven were able to abstain from using marijuana for the six weeks following delivery. Some of the listed reasons for using marijuana were stress, help with pain, and help with sleeping.
Postpartum care for women is extremely important, as it can help ease the stress and anxiety that can follow giving birth. The system of support offered to new mothers is crucial in the health and stability of an infant's home and upbringing. According to the National Center for Infants, Toddlers, and Families, nearly half (48%) of new parents feel they don't have the support they need when they're stressed. Proving new mothers, and recently pregnant mothers, with access to proper, effective postpartum support systems, women can find outlets to substitute for the use of marijuana during this crucial stage in their child's development.
Data on the effects of marijuana exposure to infants through breastfeeding are limited and can often be conflicting. It is important to note that studies such as the previously mentioned have only been conducted on a small scale, and none have proven to be a definitive "yes or no." For now, pregnant and nursing women are advised to abstain from using marijuana.
Women who may find it difficult to abstain from using marijuana during pregnancy or while nursing should contact their primary pediatrician or doctor for further information and counseling.
Read more about Tetrahydrocannabinol "THC" on Wikipedia.
If you our a loved one are battling addiction, Oglethorpe INC has many hospitals throughout the United States that can help. Check their facility locator for a center near you.
What questions about how THC in Breast milk do you have?
Please comment below to share your ideas with other readers.
What other articles would you like to see posted on Pain Resource in the future?
Email us at info@painresource.com with your ideas!
Are you on Facebook?
Join our online community by clicking here.