Doug Olson was diagnosed with chronic lymphocytic leukemia (CLL) in 1996 and was told he only had months to live. After years of battling cancer and defying his mere months' timeline, he underwent chemotherapy. It was during this time that his physician, Dr. David Porter, suggested he may need a bone marrow transplant. Porter also raised the idea that Olson could participate in a new, experimental study on gene therapy for leukemia. Olson, CEO of a New Hampshire lab products company, said he was excited by the science and eager to avoid the transplant. In 2010, Olson enrolled in the study, and now, more than 10 years later, there are no signs of cancer in his body.
"This is a cure. And they don't use the word lightly."
"I'm doing great right now. I'm still very active. I was running half marathons until 2018," said Olson, 75, who lives in Pleasanton, California. "This is a cure. And they don't use the word lightly."
But how does gene therapy for leukemia work? And, have scientists finally broken the code to the cure for cancer? The answer lies in an experimental treatment known as CAR-T cell therapy. The treatment cured Olson and a second patient, according to the University of Pennsylvania doctors, who said it was the first time the therapy had been studied for such an extended period.
Below, we'll take a look at how this experimental gene therapy for leukemia works, and examine whether it is a viable option for treating all types of cancer.
What Is CAR-T Gene Therapy?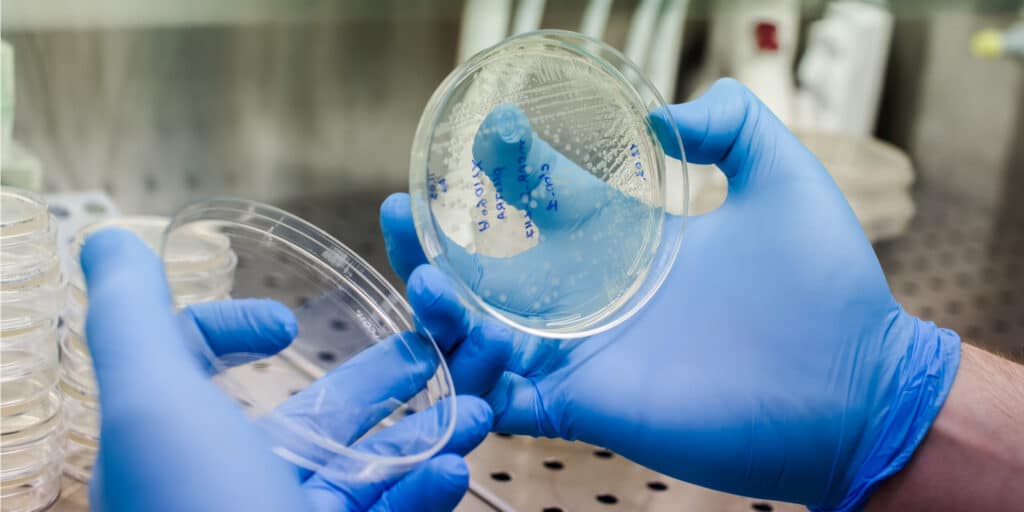 CAR-T, short for Chimeric Antigen Receptor T cells, is a type of gene therapy that involves collecting the patient's own T cells, white blood cells key to the immune system, and genetically changing them in the lab so that they will find and attack cancer cells. The modified cells are given back to the patient through IV.
CLL, the first cancer in which CAR-T cells were studied and used at the University of Pennsylvania, is the most common type of leukemia in adults. While treatment of the disease has improved, it remains incurable with standard approaches. Eventually, patients can become resistant to most therapies, and many still die of their disease.
In the case of Doug Olson, and the other study participant Bill Ludwig, the cancer had mutated to a point where it was no longer responsive to conventional treatments. However, within one year of receiving CAR-T therapy both achieved complete remission.
"It was the very next week he sat me down and he said, 'We cannot find a single cancer cell in your body," Olson recalled.
Over time, researchers said, the modified cells evolved, many turning into "helper" cells that work with the cancer-killing cells. Helper cells eventually became dominant in both patients.
These findings were published in the journal Nature, by the University of Pennsylvania researchers and colleagues from Children's Hospital of Philadelphia.
Study author J. Joseph Melenhorst said they were able to isolate and analyze the cells using new technologies, which gave them "very good insight" into how they persisted in the patients' bodies.
Dr. Armin Ghobadi of Washington University in St. Louis, an expert in gene and cellular immunotherapy for cancer who was not involved with the study, called the findings "incredible." Though the word "cure" is rarely used in cancer, he said it appears these patients were "most likely" cured.
At this point, tens of thousands of patients are being treated with CAR-T gene therapy for leukemia, which has since been approved for certain blood cancers around the world, including the United States Food and Drug Administration (FDA). The agency first approved a CAR-T therapy treatment in 2017 developed by Penn and the drugmaker Novartis for childhood leukemia.
Can Gene Therapy Be the Cure for All Cancers?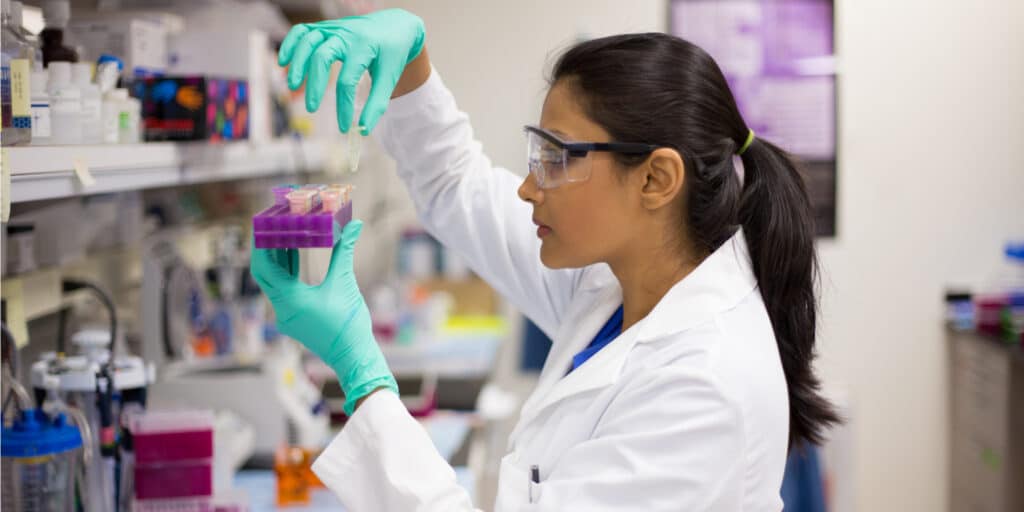 While CAR-T gene therapy for leukemia has shown to be incredibly successful, scientists are not ready to label it as a blanket cure for all cancers.
Scientists hope to see wider use of CAR-T therapies in the future for other cancers. Last year, a type of CAR-T cell therapy was approved for multiple myeloma, the most common malignancy of the bone marrow in adults. According to the Leukemia & Lymphoma Society, leukemia, lymphoma, and myeloma were expected to make up just under 10% of the 1.9 million new cancer cases in the U.S. last year.
"But the big scientific challenge – and it's a big one – is how to make this work in solid cancers," like those in the lung, colon, and other places, June said.
Even in blood cancers, like leukemia where CAR-T therapy has proven to be a likely cure, there are several major challenges to overcome. The first is the cost. This type of gene therapy for leukemia is expensive and can wind up costing hundreds of thousands of dollars just for the drugs alone.
The next major challenge is the risk of serious side effects. These can include an immune overreaction called "cytokine release syndrome" and nervous system-related problems such as brain swelling.
Both Olson and Ludwig did extremely well after the treatment. Ludwig traveled the country with his wife in a motor home and celebrated family milestones before dying early last year of COVID-19 complications.
Olson said he's extremely grateful for the decade of life since doctors used cutting-edge science to save him.
"What's changed is the dimension of hope. The pace of discovery takes your breath away," he said. "It's a brand new world."
Have More Questions About Gene Therapy for Leukemia?
Ask us in the comments below!
What topics related to cancer or cancer treatments should we cover next?
Email us your ideas at info@painresource.com
Do you or someone you know have cancer? Are you looking for a support group?
Join the Pain Resource community today and start growing your support network today by clicking here.