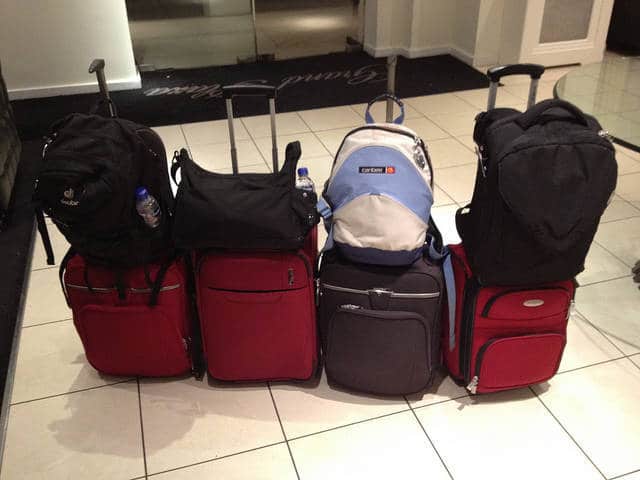 This Summer Leave the Aches and Pains at Home
By Lisa Davis
Ask any kid on a school bus in June, summer is the season to be on vacation. But when you live with pain, jockeying for a spot at the beach or squeezing onto another overbooked flight are more than just nuisances they're triggers. To ensure your next trip away from home is full of well-deserved R&R, follow these tips on how to prepare, what to bring, and when to change your itinerary. Consider it your travel guide to a pain-free trip.
Start slow. Feel your best before you hit the road, says Rebecca Rengo, author of Beyond Chronic Pain: A Get-Well Guidebook to Soothe Body, Mind & Spirit. Many people rush around trying to maintain regular activities, while getting the house, the kids, and their jobs in order, which increases stress, she says. Instead, free up your schedule in the weeks leading up to your trip. It'll give you plenty of time to get organized, decide what to pack, and maybe even fit in extra workouts or a massage. Remember: You'll need the extra energy to handle the inevitable disruptions of traveling.
Pack light. Keeping suitcase and carry-on luggage weight to a minimum is a good rule of thumb for anyone, but it's a must for people in pain. Even if your suitcase is on wheels, you may have to lift it over sidewalk curbs or into the overhead bin, Rengo warns. Pack light by bringing neutral colors such as beige and black that you can mix and match with colorful scarves and jewelry. For men, pack a pair of dress pants and a pair of jeans and mix and match with two or three colored shirts and one or two neutral colored blazers.
Also, you can get more space in your suitcase by rolling your clothes. (Roll them in tissue paper or plastic from the dry cleaners to ensure they arrive wrinkle-free.) Bring along a travel-size bottle of Woolite so you can wash undergarments in the sink. But leave the blow dryer and shampoo and other toiletries at home as your hotel will most likely have them.
Fly right. To make flying more comfortable, B. Eliot Cole, M.D., former executive director of the American Society of Pain Educators, suggests using an eye mask and noise-canceling headphones to block out the activity in the cabin. These travel necessities also come in handy when sleeping in a hotel. Strange noises and bothersome light in an unfamiliar place can disrupt sleep and curtail your ability to adjust to a new time zone, says Cole. For added in-flight comfort, bring a neck pillow, a sweater, and some type of back support; in a pinch, roll up and airline blanket and place it behind your lower back. Ward off a headache by staying well hydrated (skip the in-flight cocktail). Book an exit row for extra legroom and get up from your seat every hour to stretch your muscles and joints.
If you aren't able to get an exit row at the ticket counter, go to the gate and speak to the gate agent. Some gate agents have final say on who gets an exit row seat. Seats in the first row of the cabin also offer amble legroom since no one is seating in front of you. If all else fails, getting an aisle seat provides easy access to get up and walk around. Seatguru.com is a trusted resource for knowing what the best seat is on a plane, or, in some cases, which seats are broken or don't recline. And, if you want to upgrade to business or first class, or want to know how to get the best deal on a premium class seat, go to Firstclassflyer.com for tips and advice.