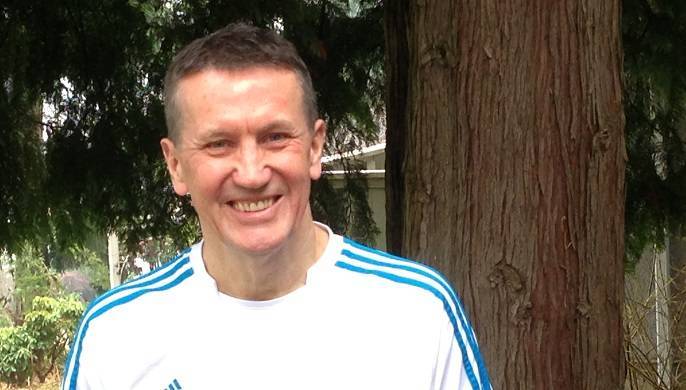 John Murphy isn't someone to watch from the sidelines. An avid runner for over 30 years, he's completed nine marathons and numerous half-marathons and other races. But on October 14, 2010, everything changed for the resident of British Columbia and married father of two young children.
Following his 5-year-old daughter's soccer practice, Murphy slipped and fell on a wet, slimy slope at the elementary school, hitting the back of his head on solid concrete. His eventual diagnosis following that accident was chronic post-concussion syndrome, and he has had pain and related symptoms ever since, chronicling his efforts to recover in a blog for the Canadian site TheProvince.com, and on his own blog, Concussion-runner.
Murphy is a volunteer program leader at the University of Victoria, where he facilitates a free, six-week Chronic Pain Self-Management workshop that's open to any adult living in BC. (For other workshops in Canada and in the U.S., see the end of this interview.)
Pain Resoure sat down with Murphy to talk about his experience with chronic post-concussion syndrome and his work in helping others manage and recover from their own chronic pain experiences.
Pain Resource: What's it like to live with chronic post-concussion syndrome, especially from the perspective of pain?
John Murphy: It's a loose term, but really I sustained a chronic brain injury and I'm not exactly sure if and when that's going to clear up, but what that means to me as far as the injury is that I get recurring headaches, almost migraines; tinnitus; and periodic cognitive difficulties — a fogginess of the thought process. All of those symptoms have cleared up dramatically over time, but it's been 2 1/2 years; it's been a slow process. To a large degree, my recovery has been through my own intuitive ways. I worked with my family doctor, went to see many specialists, clinics, a neuropsychologist, and a physiotherapist on the neck injury I also sustained. Some of these specialists were unable to help a great deal. Although they initially prescribed some medication and rest, that solution wasn't working for me.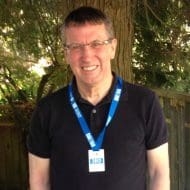 … For the first 6 months [following the accident,] I couldn't run or exercise; I couldn't do anything without severe headaches, and I couldn't run for more than a few minutes. My neuropsychologist gave me a program designed specifically for runners and athletes recovering from concussion from the University of Buffalo. It involved the use of a heart rate monitor, where you only exercise up to 80 percent of the recommended maximum heart rate for your age; 220 is the baseline and you subtract your age and take 80 percent of that [to get your target number]. I targeted a heart rate of 135 bpm (beats per minute). I'd go out and walk and/or jog until the heart rate monitor reached that level, then stop and let my heart rate drop down a bit… Over 4 months I built up to running/jogging for a half-hour… I can run and keep my torso stable [which staves off headaches]. Using this program I could build up that running without sustaining major increases in my symptoms. Even now, I can't play soccer with my kids because of the range of motion, the turning and twisting; I end up with headaches. For the first year or so after the accident I could not even jog for more that 5 minutes without experiencing intense migraine headaches and an incredibly loud ringing noise in both ears for hours, sometimes days, afterwards.