If you're not careful, your fitness routine might cause sciatica. As an athlete, you may experience pain in your back and legs more often than the general population. This is due to the strain that you put on your muscles while working out. Any exercise that moves the leg away from the body's midline increases your risk of sciatica. While athletes with sciatica often find pain relief, if possible, preventing sciatica should be your overall goal.
What Is Sciatica and How Can I Prevent It?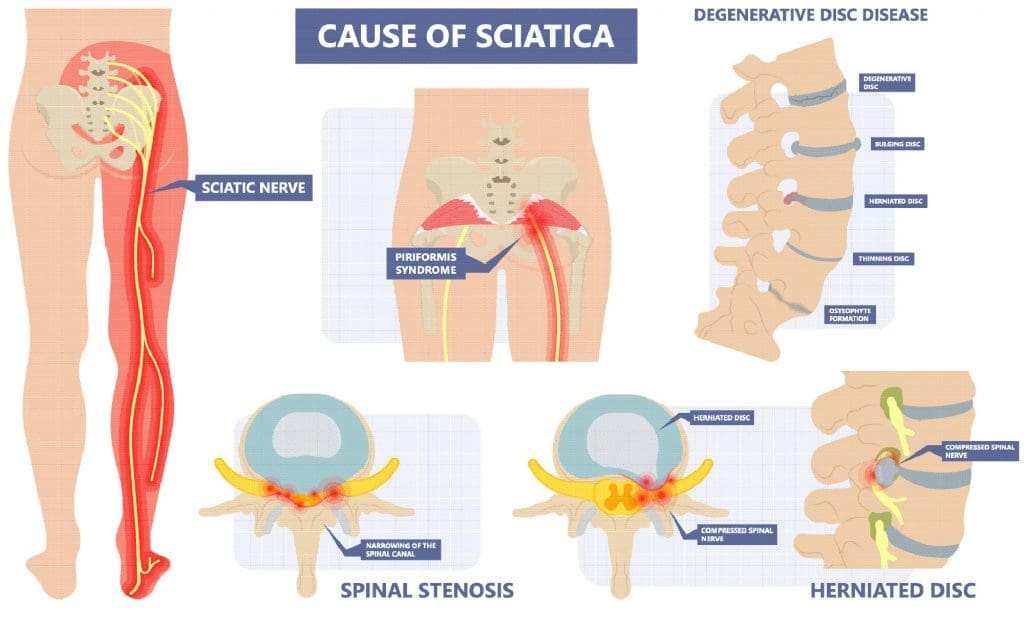 If you're not sure what sciatica is, it's closely related to the small muscle in the buttock called the piriformis. The piriformis helps stabilize the hip and rotates the leg outward. When this muscle becomes inflamed it is called piriformis syndrome, which can cause sciatica by irritating the sciatic nerve.
Keep in mind, though, that there are other sources of sciatica that may not be related to the piriformis muscle; sciatica can also cause radiating pain in the lower back. As a result, pinpointing where your pain is coming from is the first step.
There are many ways an athlete can get sciatica. Overestimating how much strain your body can handle or ignoring signs of overstress can result in sciatica pain. Common strengthening exercises like weightlifting can lead to the strain that causes sciatica. This is why building muscle over a period of time is better than trying to add muscle in a short timeframe.
Poor lifting techniques can also add to your likelihood of getting a herniated disc and, as a result, sciatica. This type of pain is difficult to prevent for many athletes, due to the constant and excessive strain they put on their bodies. However, engaging in physical therapy can help you strengthen key areas, such as your core and inner thighs and make these exercises safer. The more you educate yourself about your body and the strain that it can handle, the more likely you'll be able to live a pain-free life.
Treatment for Athletes With Sciatica
For patients with sciatica, treatment can be tricky. Athletes face further troubles, especially if they're looking for a faster way to return to play. 
Choosing the Right Footwear Can Reduce Your Sciatic Pain
As an athlete, you know the importance of choosing the right equipment. Your shoes are incredibly important, but if you're not careful, that fancy footwear could be the cause of some of your pain. Re-examine your shoes to make sure you have the best fit for the job. 
Your shoes should fit well and provide adequate cushioning and arch support. If your shoes don't have the correct arches for your feet, it can not only increase your risk of sciatica but also cause shin splints and other painful conditions. To make sure you're in the right shoes, invest in custom shoes designed for your favorite sport. While it may be costly upfront, it's worth it to avoid the painful symptoms of sciatica, including nerve pain that radiates down the leg.
It Takes Both Hot and Cold Therapy to Do the Trick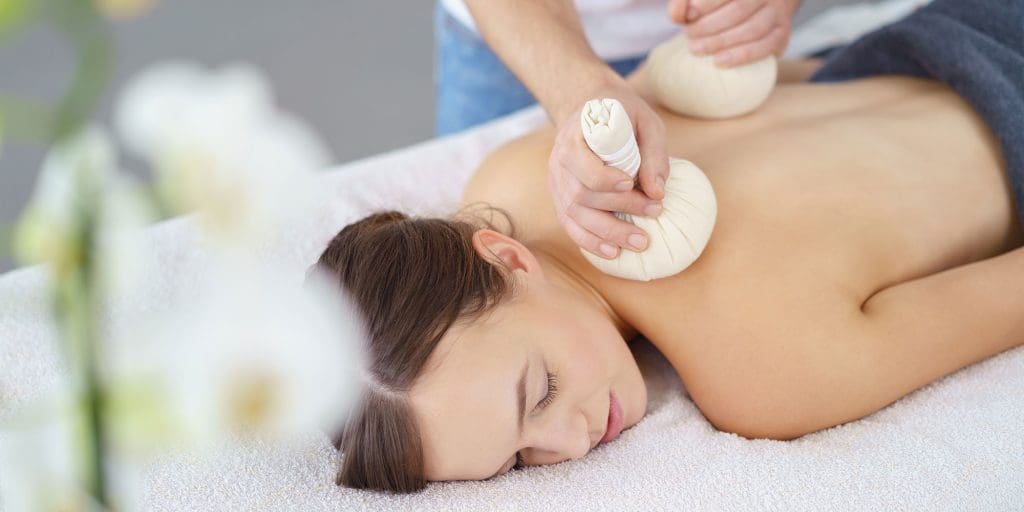 A combination of both hot and cold therapy can help with your pain. Persistent inflammation or sharp, intense pain is best treated with a cold pack that will numb the painful tissue. Cold treatments are usually best for the first two to seven days of sciatic pain.
If you're experiencing muscle spasms, heat therapy may be your best option. A heating pad or hot bath can help soothe your pain by dilating blood vessels and bringing oxygen to the affected area. This treatment works best after the initial onset of sciatica, usually after three to seven days. While this isn't a cure-all for your sciatica, it will greatly reduce the pain that you're experiencing.
The Bottom Line on Athletes with Sciatica
If pain persists, seeking professional help is always the best treatment for sciatica. Only a doctor can tell you whether the pain is the result of structural weakness, an improper exercise routine or a more serious condition. They can also help give you options such as anti-inflammatory drugs or epidural steroidal injections. 
Some cases require medical treatment, so it's important to get a detailed diagnosis to treat your pain and get back to your athletics as quickly as possible. Even with self-treatment, it's best for athletes to know more about sciatica, sciatic treatments, and prevention techniques that will keep you pain-free.
Athletes, how do you manage sciatic pain?
Give us your tips in the comments!
What do you want to know about sciatica?
Email us at info@painresource.com with your ideas.
Are you on Facebook?