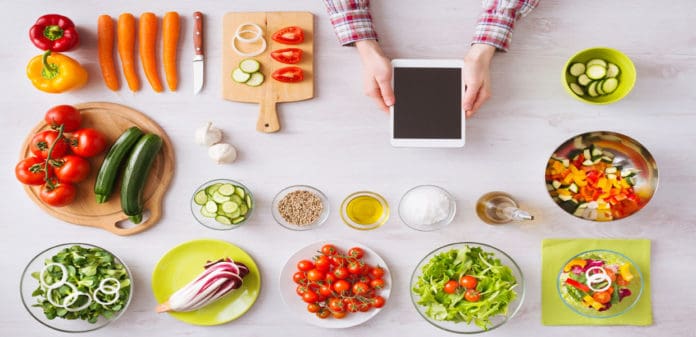 According to the Clinical Rheumatology journal, 42 percent of fibromyalgia sufferers know their symptoms intensify after eating certain foods. However, the foods that set people off vary from person to person, so it's important to listen to your own body. Take note of the way foods make you feel, and reduce or eliminate their role in your diet.
Listen to Your Body With the LEAP Diet
Following the MRT plus LEAP diet is a helpful way to customize your diet. MRT or Mediator Release Test was developed by Oxford Biomedical Technologies. It is thought to be the most accurate food sensitivity test on the market.  The results reveal which foods are reactive, moderately reactive or non-reactive. Use the results to begin the LEAP Diet, which stands for Lifestyle, Eating, and Performance. Begin with the most non-reactive foods and slowly add back additional non-reactive foods until the diet that is perfect for you is revealed.
Make It Easy to Choose a Well-Balanced, Nutritious Diet
A well-balanced diet full of healthy foods like lean meats, vegetables, and whole grains is important for all of us, but it can be especially important for fighting the fatigue and depression that often accompany fibromyalgia.
When symptoms flare, it's often much easier to pick up the phone and order in rather than facing the kitchen. However, these are the times you need the best foods the most. If you can't convince a loved one to cook for you, make things easy on yourself by buying easy-to-prepare alternatives. Prewashed and cut vegetables, premade salads, and premarinated meats are all excellent options for those times when your motivation wanes.
Eat for Energy
Fatigue is one of the most common fibromyalgia symptoms. Luckily, the right foods and eating habits can be combat it. Dr. Ann Vincent, medical director of the Mayo Clinic's Fibromyalgia Clinic, says eating small meals frequently throughout the day can ensure your energy levels don't dip.
Protein-rich foods are also excellent for energy, so reach for snacks like a hard-boiled egg, a few slices of lean turkey or chicken breast, or a small tin of tuna when fatigue strikes. These are better alternatives than sugary treats, which will only spike your energy before sending you crashing back to Earth.
Consider Becoming Vegetarian or Vegan
Giving up meat isn't for everybody. But a study in BMC Complementary and Alternative Medicine found people who followed a vegetarian diet of mostly raw food had less fibromyalgia pain than their meat-eating peers. If you'd never give up your steak, consider upping your vegetable intake and adding some meat-free meals to your diet.
Making simple dietary changes like these can be an excellent and affordable way to ease your fibromyalgia symptoms.