Irritable bowel syndrome (IBS) is a common health condition that affects the gastrointestinal tract. People with IBS are no strangers to managing their diet and lifestyle, as food remains one of the most common triggers for IBS symptoms. One way many people manage their IBS symptoms is through probiotics. However, if you've been to the probiotic aisle of any grocery store, you know that the choices can be overwhelming. That's why we've compiled a list of our top five best probiotics for IBS in 2022.
Before diving into our list of the best probiotics for IBS, it's important to understand what they are, and how they can help with IBS.
What Are Probiotics?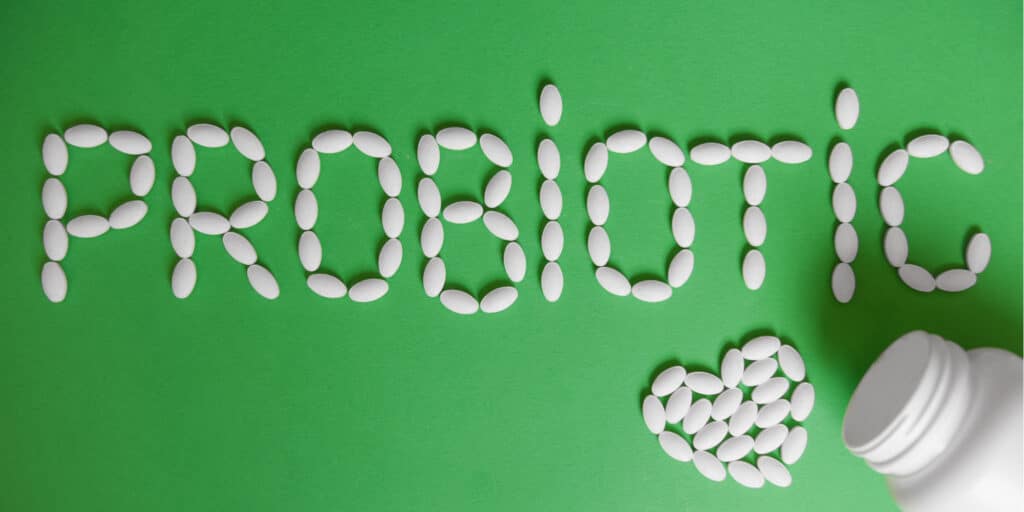 Probiotics are live bacteria and yeasts that are good for your body, in particular, you're body's digestive system. When we think of bacteria, we often think of germs that cause diseases. However, your body is full of bacteria, some of which can be beneficial to your health. One such beneficial bacteria are probiotics. Probiotics are often referred to as "good" or "helpful" bacteria because they work to keep your gut healthy. Typically, probiotics are found in supplements and certain foods like yogurt or kefir.
Probiotics are part of a larger picture of bacteria found in your body. This space is known as the microbiome. Think of a microbiome as a community of organisms, such as a forest, that work together to keep your body healthy. This forest is made up of things called microbes. Right now, you have trillions of microbes on and in your body. These are a combination of bacteria, fungi (like yeast), viruses, and protozoa. Everyone's microbiome is unique. No two people, even twins, have the same makeup of microbial cells.
For a microbe to be classified as a probiotic, it must have several distinct characteristics. These include the following:
Be isolated from a human
Survive in your intestine after ingestion
Have a proven benefit to you
Be safely consumed
Now that you know what a probiotic is, it's time to understand how they work within the body, and how they can help with IBS.
How Can Probiotics Help with IBS?
The main function of probiotics is to maintain a healthy balance in your body. Think of them as helping keep your body in a neutral state. When you're sick, bad bacteria enter your body and rapidly increase in number. This increase in bad bacteria can throw your body out of balance. Good bacteria, in this instance probiotics, work to fight off the bad bacteria and restore balance within your body, making you feel better.
As it pertains to IBS, probiotics can help balance out the good bacteria found in your gut, and subsequently improve your symptoms. Most probiotics used in IBS treatment fall under two main groups: Lactobacillus and Bifidobacterium. These probiotics are thought to assist the digestive system. Among other functions, they may strengthen the intestinal barrier, assist the immune system in removing harmful bacteria, and break down nutrients.
A meta-analysis of more than 30 studies, conducted by the American College of Gastroenterology, found that probiotics may improve overall symptoms, as well as bloating and flatulence, in people with IBS.
Another study, published in the journal Alimentary Pharmacology & Therapeutics, found that taking a probiotic known as Bifidobacterium bifidum MIMBb75 once daily significantly improved overall IBS symptoms, as well as individual IBS symptoms including abdominal pain, bloating, and fecal urgency.
What Are the Best Probiotics for IBS?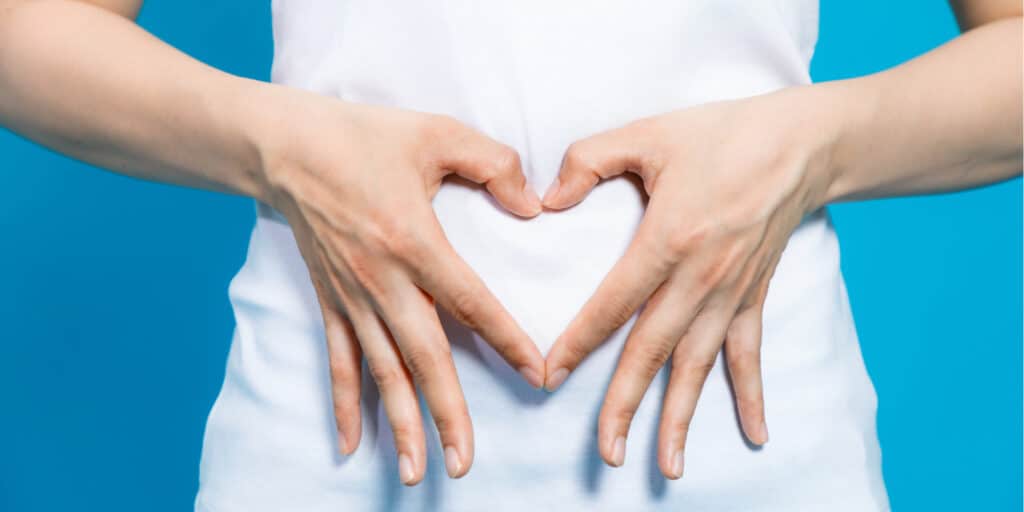 Now that we've covered what probiotics are, and how they can help with IBS, we can jump into our list of the best probiotics for IBS in 2022. Several important criteria should be met when choosing the best probiotics for IBS. These things like the type or strain of probiotics, whether the product has earned the trust of healthcare professionals or dietitians, and whether it has a sufficient number of colony-forming units (CFUs), which indicates the number of viable bacteria per dose. It's also important to ensure that the probiotic in question contains strains that are likely to benefit your specific condition.
All of these individual criteria have led us to our list of the best probiotics for IBS in 2022. In no specific order, here are our top five picks to help you ring in the new year with less IBS pain.
1MD Nutrition Complete Probiotics
1MD Nutrition Complete Probiotics is one of our top picks for 2022's best probiotics for IBS. This supplement includes 11 strains of probiotics and packs a punch with over 50 billion CFUs.
All ingredients used in this supplement are natural and vegan, meaning the product is free from dairy, gluten, soy, preservatives, and GMOs. This is great for those with dietary restrictions, allergies, or who may want to abstain from certain foods or ingredients.
1MD also offers a 90-day money-back guarantee, which is great for those looking to try out new products.
A 30-day supply of 1MD Nutrition Complete Probiotics costs $40.99, which comes out to $1.36 per capsule. You can also get a three-month supply for $35.99 per bottle, which comes out to $1.20 per capsule.
Stonehenge Health Dynamic Biotics
Another great probiotic that can help with your IBS symptoms is Stonehenge Health's Dynamic Biotics. This supplement includes 16 strains of probiotics, prebiotics, and contains over 50 billion CFUs, which is significantly higher than others on the market.
Dynamic Biotics is vegan and does not contain GMOs, soy, gluten, or artificial ingredients. The Lactobacillus probiotics strains included in Stonehenge Health Dynamic Biotics have been shown to help people who have a hard time digesting dairy to be able to without uncomfortable cramping, pain, and diarrhea. It also comes with a 90-day money-back guarantee.
A 30-day supply of Stonehenge Health Dynamic Biotics costs $49.99, which comes out to $1.66 per capsule. You can also purchase a three and six months supply of Dynamic Biotics, which comes out to $43.99 and $37.99 per bottle respectively.
60 Billion Probiotics by Physician's Choice
Physician's Choice 60 Billion Probiotics landed itself on our list of 2022's best probiotics for IBS for several reasons. For starters, Physician's Choice probiotic contains a variety of Lactobacillus and Bifidobacterium probiotics expected in a product for general health. As the name would suggest, it has 60 billion CFUs and 10 different strains of probiotics, which are extremely high given the low price point.
The product also has high consumer ratings for effectiveness and has been involved in several different clinical trials. The company also claims that the product is also delayed-release and acid resistant, allowing time for the probiotics to reach the intestines.
A 30 day supply of 60 Billion Probiotics by Physician's Choice costs $19.97, which comes out to about $0.66 per capsule.
Seed DS-01 Daily Synbiotic
Seed's Daily Synbiotic is a great choice for anyone looking to improve their IBS symptoms. The product was developed by a reputable Scientific Advisory board and was designed to "pioneer a product in the microbe space."
DS-01 Daily Synbiotic contains 24 strains of probiotics as well as a prebiotic (a form of dietary fiber) from Indian pomegranate. Together, this mixture forms what is known as a synbiotic.
The product contains different blends of probiotics to support a variety of health concerns. These include a healthy microbiome in the gut and heart, skin, and immune health. It is also dairy-free, and therefore safe for those with a milk allergy, or those wishing to abstain from dairy products.
While Seed's probiotic is slightly more expensive than others on our list of the best probiotics for IBS, its large number of strains may justify the price.
A 30-day supply of DS-01 Synbiotic costs $49.99, which comes out to $1.67 per capsule.
VSL#3 Probiotic Medical Food
VSL#3 is one particular probiotic that has been evaluated in-depth for various symptoms of IBS. It contains a blend of Lactobacillus, Bifidobacterium, and Streptococcus probiotics, which have all been shown to help with digestive disturbances. It also contains over 112.3 billion CFUs, which is not only the highest on our list but also one of the highest on the market. That said, VSL#3 is also the most expensive on our list of the best probiotics for IBS in 2022.
Several studies have found VSL#3 to be effective against various symptoms of IBS, including gas, nausea, abdominal pain, and other digestive issues. VSL#3 also helps regulate melatonin levels in the body, which may play a role in certain IBS-related symptoms.
It's recommended that you use VSL#3 only under medical supervision, although it can be purchased without a prescription. Given this recommendation, it is important to talk with your doctor before starting a VSL#3 regimen.
VSL#3 is only available in a 60-day supply, which costs $63.52, or $1.06 per capsule.
What Do You Think of Our List of the Best Probiotics for IBS in 2022?
Let us know in the comments below!
What topics related to IBS should we cover next?
Email us your ideas at info@painresource.com
Are you a member of our online community?