Healthcare costs in the United States are some of the highest in the world. Unfortunately, the high cost of healthcare can place a significant financial burden on many families. If you or your someone you know needs financial help, we've come up with a list of resources to help you find financial aid for medical conditions.
Healthcare Costs Are Rising: Here Are The Stats
The healthcare industry accounts for almost 18% of the United States gross domestic product (GDP). In fact, the US spent $3.65 trillion on healthcare costs in 2018. This number will only grow in 2019. Moreover, by 2027, costs may exceed $6 trillion.
For a long time, many industry experts believed that rising healthcare costs could be attributed to Americans spending more time at the doctor's office. However, recent studies have shown that this may not be the case. For example, one study in The Journal of the American Medical Association (JAMA) attributed the majority of costs to 3 concepts: the price of labor, the price of goods, and the price of administrative expenses.
The Price of Labor
Simply put, doctors and nurses in America get paid more than in other countries. For example, primary care physicians averaged $218,173 in annual salaries in the United States in 2016. Compare that to Europe, where doctors made $86,607 on the low end in Sweden and $154,126 on the high end in Germany. In fact, some specialists in the U.S can make over $500,000.
Price of Goods
Medical devices, pharmaceuticals, and hospital visits all cost more in the U.S. In particular, Americans pay 60% more for hospital services than other Organisation for Economic Cooperation (OECD) countries. That's a staggering number. For example, it costs about $75,345 for a coronary artery bypass graft surgery here, whereas in the Netherlands and Switzerland, the numbers were $15,742 and $36,509, respectively.
Test results from medical devices also cost more. Moreover, medical doctors in the States practice defensive medicine, wherein a conservative approach to testing is taken. Oftentimes, in order to reduce their liability, doctors will order unneeded diagnostic tests. One 2010 survey estimated $650 billion was spent due to defensive medicine.
Finally, on average, the price we pay for pharmaceuticals double what other countries spend ($1,443 vs. $749). For instance, the drug Humira, which is used to treat Rheumatoid Arthritis and Crohn's Disease, is 3x more expensive here than in Switzerland. And even though we share a border with Canada, insulin costs 6x more here ($50 vs. $350).
Price of Administrative Expenses
Planning, regulating, and managing healthcare systems in the U.S accounted for 8% of healthcare expenses. In other OECD countries, that number was a mere 1-3%.
Now that we've gotten a basic overview of the high costs of healthcare in the United States, we're going to dive into the various resources you can access for financial aid for medical conditions. We'll cover financial assistance provided by the government, non-profits, communities, clinical trials, and crowdsourcing.
Financial Aid for Medical Conditions: Government Resources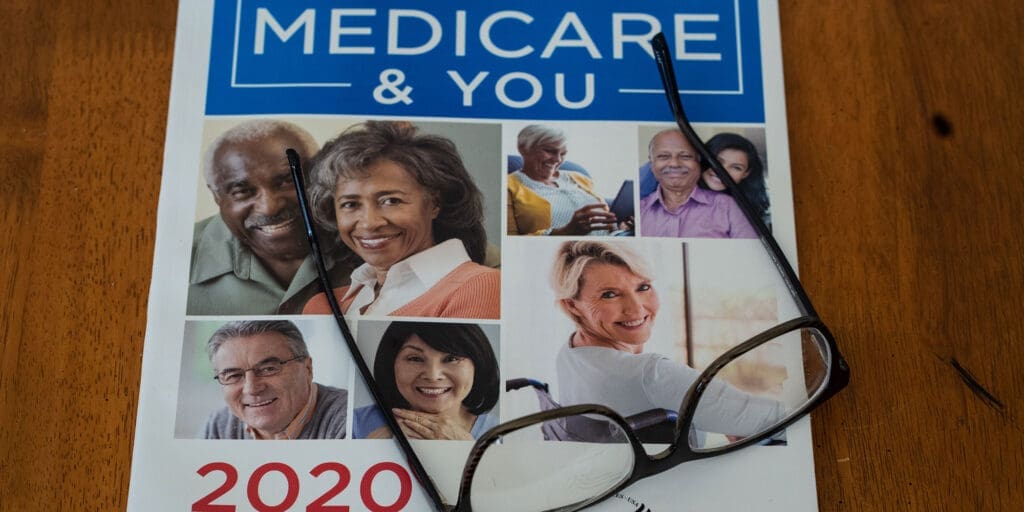 Before we get into the specifics of government resources, you can go to https://www.benefits.gov/ to see what benefits you're eligible for. There, you can input basic information like your date of birth, income level, and household status to find the federal and state healthcare resources available to you.
Medicaid
This joint federal and state program can help those with low incomes and disabilities access medical help. You can work and still apply for Medicaid benefits. If you're eligible, you may receive free or low-cost healthcare. Your eligibility usually depends on:
the requirements of your state
citizenship status
income level
disability status
Additionally, your child may qualify for the Children's Health Insurance Program (CHIP). This program provides care for children up to the age of 19, including but not limited to:
check-ups
immunizations
hospitalizations
dental care
lab services
x-rays
more depending on your state.
Find out more here: USA.gov; InsureKidsNow.gov; Medicaid.gov; Center for Medicare and Medicaid Services
Call (toll-free): 877-267-2323
Medicare
This program, available to applicants above the age of 65, with disabilities, or with end-stage kidney disease, comes in four components.
Medicare Part A offers inpatient and hospital coverage. Oftentimes, you don't have to pay an insurance premium to receive benefits.
Medicare Part B provides outpatient and medical coverage. You may have to pay a premium, usually around $135 per month.
Medicare Part C involves getting benefits through the Medicare Advantage Plan.
Finally, Medicare Part D covers the cost of prescription drugs. You will most likely pay a premium.
Find out more here: MedicareInteractive.org; Medicare.gov
Call: 1-800-MEDICARE (1-800-633-4227)
The Department of Veteran Affairs (VA)
Veterans can visit over 1,700 clinics around the country to get both physical and mental health support. Nearly 9 million veterans benefit from this service each year.
Find out more here: VA.gov
Call:1 (800) 827-1000
Centers for Disease Control (CDC)
The CDC offers free and low-cost screenings through the National Breast and Cervical Cancer Early Detection Program. Around 11% of women are eligible for cervical cancer screening, while another 10% are eligible for breast cancer screening.
Find out more here: CDC.gov
Call:800-232-4636
Federally Qualified Health Centers (FQHCs)
These community-based outpatient centers provide comprehensive primary and preventive care for people of all ages, regardless of health insurance status. Their fee moves along a sliding scale based on your income. These centers are especially important to those who live in rural areas. They include but are not limited to:
community health centers
migrant health centers
healthcare for the homeless
health centers for residents of public housing
Find out more here: HRSA.gov; FQHC.org; RuralHealthInfo.org
Call: 877-464-4772
Children and Youth with Special Health Care Needs (CYSHCN)
If your child has special needs, including chronic illness, disability, physical, behavioral, or emotional issues, they could qualify for help under this program. Your family member can get access to:
assistive technology
early intervention
screening for health risks
family support
Find out more here: AMCHP.org; HealthFinder.gov; FamilyVoices.org
Supplemental Security Income (SSI)
This federal welfare program provides cash assistance to those who are 65 or older, blind, or otherwise disabled and living in the United States. You can apply online or through your local Social Security Office. These funds can help supply you with money for food, clothing, and shelter.
Find out more here: SSA.gov; Benefits.gov
Call: 1-800-772-1213
Non-Profit Resources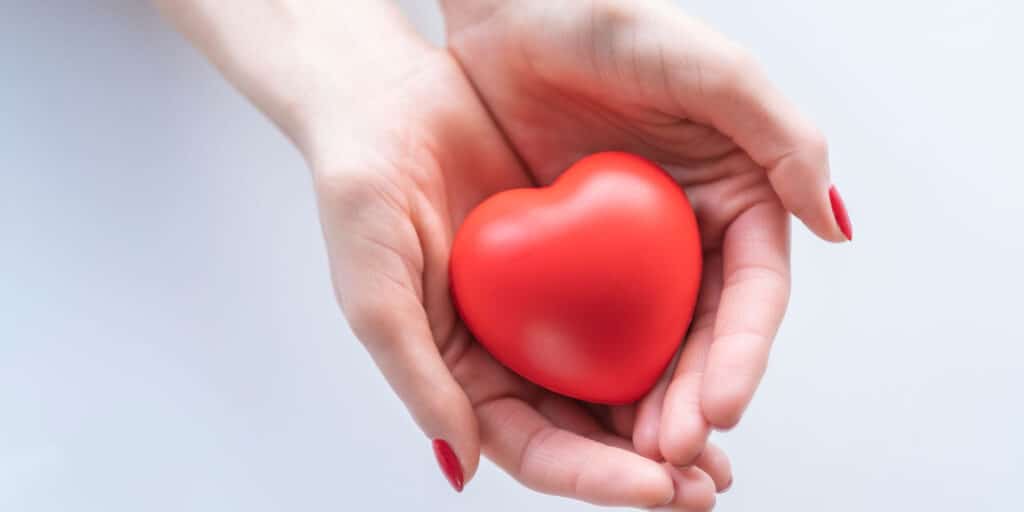 Many patients and families may find a lack of financial support from the government for medical care. If that applies to you, there are still a number of non-profit resources you can find, both online and in person.
United Way
By calling their confidential hotline (211) or finding them online, you can reach the broad set of services that they provide 24/7. Although they provide a variety of services that don't have to do with healthcare, they can connect you with:
healthcare, vaccination, and disease epidemic information
addiction prevention and rehabilitation programs
support groups if you have a mental illness or special needs
Most notably, they've helped almost 25,000 low-income individuals access healthcare. They may be a valuable resource for you as well.
Find out more here: UnitedWay.org
Call: 211 for their Services line
Family Voices
This foundation wants to "achieve family-centered care for all children and youth with special healthcare needs and/or disabilities." They connect a number of healthcare organizations across the country with children with disease-specific needs.
Find out more here: FamilyVoices.org
Call: 505-872-4774
Medicine Assistance Tool (MAT)
This online tool is a search engine for financial help with medications. "MAT's focus is to help people who visit the site be more aware of the various programs that make prescriptions more affordable for those in need." You can search by type of medicine, but they also provide background information on many different topics.
Find out more here: MedicineAssistanceTool.org
Needy Meds
This non-profit organization lists programs that can help you better afford medications and other healthcare costs. They can help you find government programs and free or low-cost medical and dental clinics. Additionally, they specialize in prescription assistance. Not only can they help with more general issues, but they can also help you find scholarships for condition-specific diseases.
Find out more here: NeedyMeds.org
Call: 800-503-6897
RXAssist
RXAssist claims to be the most comprehensive directory for patient assistance programs. These programs, run by pharmaceutical companies, help patients who cannot afford to buy meds access free medications. Much like NeedyMeds, their website offers a database where you can search for medications, as well as practical tools, news, and articles.
Find out more here: RXAssist.org
Livestrong
Cancer patients can benefit from going to the Livestrong website. They offer free cancer support (in both Spanish and English) to navigate the complications from diagnosis. Not only can they help you find financial support for your life-threatening illness, but they can provide help with:
mental health services
health and wellness services
fertility services
and more
Find out more here: Livestrong.org
Call: 1-855-220-7777
Patient Advocate Foundation (PAF)
This resource helps connect you or your family members with case management assistance if you are uninsured or underinsured with life-threatening or debilitating illnesses. In particular, by connecting to the PAF, you can get:
access to care
copay assistance
social security disability applications
insurance appeals
Find out more here: PatientAdvocate.org
Call: 800-532-5274
Patient Access Network (PAN) Foundation
This non-profit helps "federally and commercially insured people living with life-threatening, chronic, and rare diseases with the out-of-pocket costs for their prescribed medications. Partnering with generous donors, healthcare providers, and pharmacies, PAN provides the underinsured population access to the healthcare treatments they need to best manage their conditions and focus on improving their quality of life. Since its founding in 2004, PAN has provided nearly 1 million underinsured patients with over $3 billion in financial assistance, through close to 70 disease-specific programs."
Find out more here: PanFoundation.org
Call: 1-866-316-7263
National Organization for Rare Diseases (NORD)
NORD is a patient advocacy association that helps patients with rare diseases, including cystic fibrosis and multiple sclerosis, and the organizations that serve them. NORD, along with its 280 patient organization members, helps many different groups. Through education, advocacy, research, and patient services, this organization aims to identify, treat, and cure rare disorders.
Find out more here: RareDiseases.org
Call: 800-999-6673
Leukemia & Lymphoma Society (LLS)
This foundation helps both cancer patients and cancer survivors. Although much of their money goes to researching blood cancer, the foundation also provides assistance for copays. In fact, they claim they've given over $430 million in financial assistance. If you or a family member suffers from leukemia, lymphoma, Hodgkin's disease, or myeloma, this foundation can help you.
Find out more here: LLS.org
Call: 888-557-7177
The HealthWell Foundation
The HealthWell Foundation's helps "when health insurance is not enough." They can help supplement your current insurance coverage with help on:
prescription drug copays
deductibles
health insurance premiums
travel costs
In fact, they say that they've helped pay over $512 million in grants and helped more than 405,000 patients afford essential treatments and medications. Do note, however, that you must have some sort of health insurance to qualify for benefits. They also add new conditions that they cover periodically, so you can check back and see if they have added your illness.
Find out more here: HealthWellFoundation.org
Call: 800-675-8416
Medical Cost Advocate
If you're stressed about the complexity of your medical bills, Medical Cost Advocate can help you sort through them. No doubt you've run into the complex world of healthcare billing, and this website helps by validating billing accuracy and negotiating medical bills.
Find out more here: MedicalCostAdvocate.com
Call: 201-891-8989
FAIR Health Consumer
If you don't know how much you should be paying for various medical services, this website can help you compare prices. Their mission is to "help you understand your healthcare costs and health coverage and to bring transparency to healthcare costs and insurance." They receive their information from billions of medical invoices sent by insurance companies each year. In fact, their data consists of 29 billion private healthcare claims and 20 billion Medicare claims for 10,000 services in the United States, dating back to 2002.
Find out more here: FairHealthConsumer.org
Call: 1-855-566-5871
Travel or Lodging Costs
Additionally, if you're looking to cover travel or lodging costs for your health issue, NORD provides a long list of agencies that provide help. These include organizations like:
National Patient Travel Center
Angel Flight East
Healthcare Hospitality Network
Financial Aid Community Resources
Your local community can be an extremely useful tool for financial help. You can begin by googling your city and the type of support you are looking for. However, if you want to widen your search radius, check out these basic resources.
State or County Health Department
Your state or county health department has a wide range of workers and resources, such as hospital financial counselors, social workers, and patient advocate programs. They can help point you in the right direction when it comes to financial assistance and other types of medical help.
Find out more here: NACCHO.org
Community Health Clinic
Community health clinics, in particular those under Hill-Burton guidelines, provide free or reduced healthcare for those who meet required income guidelines. These clinics, which often operate on a sliding scale of pay, can help you get:
lab work
doctors appointment
meds free of charge
and more
Find out more here: HRSA.gov; FindAHealthCenter.HRSA.gov; NAFCC.org
Your Local Mosque/Church/Synagogue/Etc.
Many religious groups help their local community, either financially or through other means. If you are in a bind, your religious center may be able to help you out. Additionally, community volunteer agencies sometimes help their members when they are in times of need. They include but are not limited to the:
Lutheran Social Services
Jewish Social Services
Catholic Charities
The Kiwanis Club
The Rotary Club
The Lions Club
State Vocational Rehabilitation Agencies
If you are on disability, these programs can help you meet your employment goals. They help those with disabilities obtain, maintain, or regain employment. They can also help with obtaining hearing aids, wheelchairs, and prosthetics. Each state has its own department and may help in different ways.
Find out more here: AskEarn.org
Universities
Schools of higher education often offer free or reduced-cost service to college students and others who live in their community. Many universities offer cheaper health insurance plans and access to free mental health services. Additionally, some may be able to help you find grants for your condition. For example, Vanderbilt University offers financial assistance, even to those who do not attend their school. In fact, one Pain Resource reader's medications were $900/month, but she was able to get a grant through her local university.
Find out more by checking out your local university's website.
Local Mental Health Programs
Some mental health agencies, like the Community Alliance in Nebraska, offer free programs and reduced-cost assistance if you're struggling with a mental health condition. For example, Community Alliance offers a free, 12-week Family-to-Family educational program for family members and friends living with mental health issues.
Find out more by checking out your local mental health association to see if they have any similar programs.
Financial Aid for Medical Conditions: Clinical Trials
Clinical trials, which are studies that test treatments in development, may be a helpful resource to you. Although clinical trials may not be your first choice when it comes to treatment options, they can provide help if you have no alternatives. Most of them don't make you pay, and there are now websites where you can search databases of clinical trials. That said, you should talk to your healthcare provider before you take the first steps of enrolling in a clinical trial.
U.S. National Institutes of Health (NIH)
The National Institute of Health conducts clinical trials on a variety of diseases and conditions. They also provide a database of privately and publicly funded clinical studies conducted worldwide. Perhaps their biggest condition for clinical trials is for cancer. The search function allows you to see a clinical trial's:
purpose
participation details
locations
contact information
Do keep in mind, however, that not all trials have been cleared by the federal government. This is why speaking with your healthcare provider is extremely important.
Find out more here: NIH.gov; ClinicalTrials.gov; Cancer.gov; CenterWatch.com
University Clinical Trials
Many universities conduct their own clinical trials. You can research universities in your area to see if any of them have studies that match your needs. For example, Stanford University has a particularly large amount of conditions they do clinical trials on.
Find out more here: Med.Stanford.edu
Financial Aid for Medical Conditions: Crowdfunding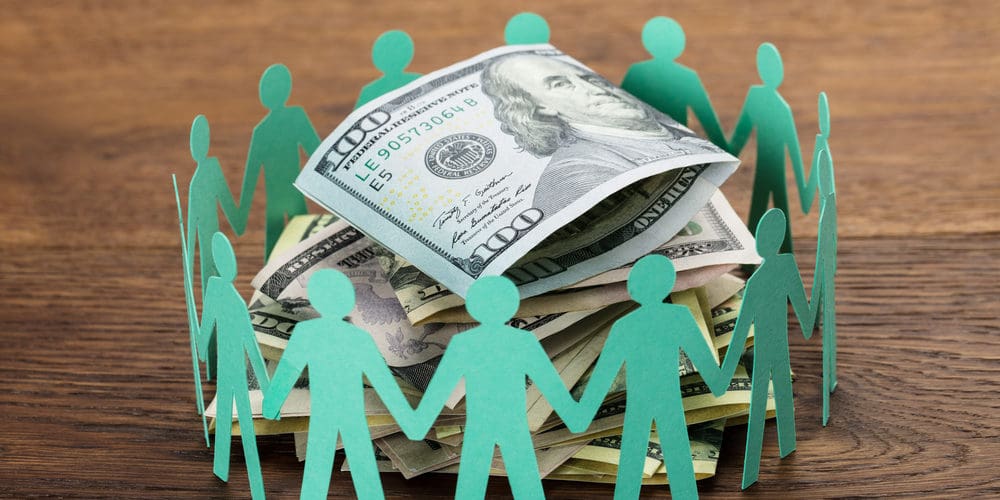 If you haven't had luck with other forms of financial assistance, you may want to consider crowdfunding for financial aid. Because of the large amount of competition, this may not be a good option for everyone. That said, you've probably seen stories about crowdfunding helping people who desperately need help with the medical bills.
While we at Pain Resource don't necessarily endorse crowdfunding for medical reasons, there's no doubt that for some people, it can help tremendously. If you have exhausted all your other options and think crowdfunding can help you, check out these websites.
Find out more here: GoFundMe; Indiegogo; FundRazr; PlumFund; JustGiving; Fundly
What financial aid for medical conditions do you want to share?
Post them in the comments below!
What topics should we cover related to financial aid for medical conditions?
Email us at info@painresource.com with your ideas.
Are you a member of our Chronic Pain Community??