The United States is ending its public health emergency declaration for mpox — the disease formerly known as Monkeypox — January 31, 2023 as cases slow and the health crisis that predominantly affected gay and bisexual men eases.
"Given the low number of mpox cases, HHS does not expect to renew the emergency declaration when it ends but we won't take our foot off the gas," says Health and Human Services Secretary Xavier Becerra in a press release. "We will continue to monitor the case trends closely and encourage all at-risk individuals to get a free vaccine. As we move into the next phase of this effort, the Biden-Harris Administration continues working closely with jurisdictions and partners to monitor trends, especially in communities that have been disproportionately affected."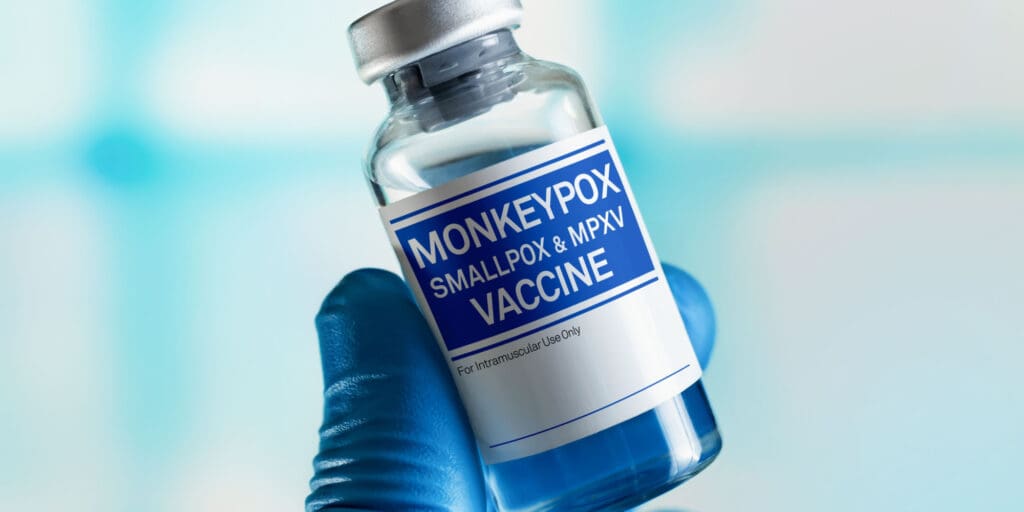 The outbreak began in early May with over 400 average daily cases reported at its peak; today The Centers for Disease Control and Prevention (CDC) is recording just a few infections per day, a sign that vaccination and prevention efforts have been successful and the worst of the mpox outbreak is behind us. As of December 7th, 2022, the U.S. has had 29,711 people contract mpox, as well as 20 deaths associated with the disease.
Some Biden administration officials also see the unwinding of the mpox emergency as a test run for eventually ending the COVID-19 emergency, a declaration which has lasted for over two years. However, this is a more complex challenge as COVID-19 continues to mutate and surge across the U.S. and the world.
Moreover, it's important to note that while data suggests that gay and bisexual men make up the majority of mpox cases, anyone regardless of sexual orientation or gender identity is at risk.
To learn more about the ways you can safeguard your health as the emergency declaration ends, visit the CDC for prevention methods and signs of symptoms. If you believe you have mpox, talk to your primary care physician to get the care you need.
What Are Your Thoughts on Mpox?
Let us know in the comments below!
What Topics Should We Cover Next?
Email us your ideas at info@painresource.com
Join the Pain Resource Community
Did you know Pain Resource has different groups for different conditions? Connect with others who share the same condition as you here.