A recent study published in the American Journal of Kidney Diseases (AJKD) has found that adults with chronic kidney disease (CKD) and who had higher levels of physical activity were less likely to experience an atherosclerotic event (e.g. heart attack, stroke, or peripheral arterial disease), new-onset heart failure, and death as compared to those with lower levels of physical activity.
In this long-term study of nearly 4,000 adults with CKD, researchers also noted that their finding of an inverse relationship between physical activity level and incident heart failure is noteworthy as there is a high prevalence of heart failure in the CKD population.
"Although CKD guidelines include recommendations for minimal levels of physical activity, the recommendations are largely based on studies in the general population. Due to the paucity of studies conducted in populations with CKD, the strength of evidence for CKD guideline recommendations is graded as low," Jacob W. Bruinius, BS, from the department of medicine at the University of Illinois at Chicago, and colleagues wrote.
But, what exactly qualifies as physical activity, and does the risk for heart disease decrease the more you exercise? To better understand this study and its potential implications, let's break it down into individual sections. First, and most importantly, let's take a look at what exactly CKD is, how it can contribute to heart disease, and why physical activity may help lower that risk.
What Is Chronic Kidney Disease?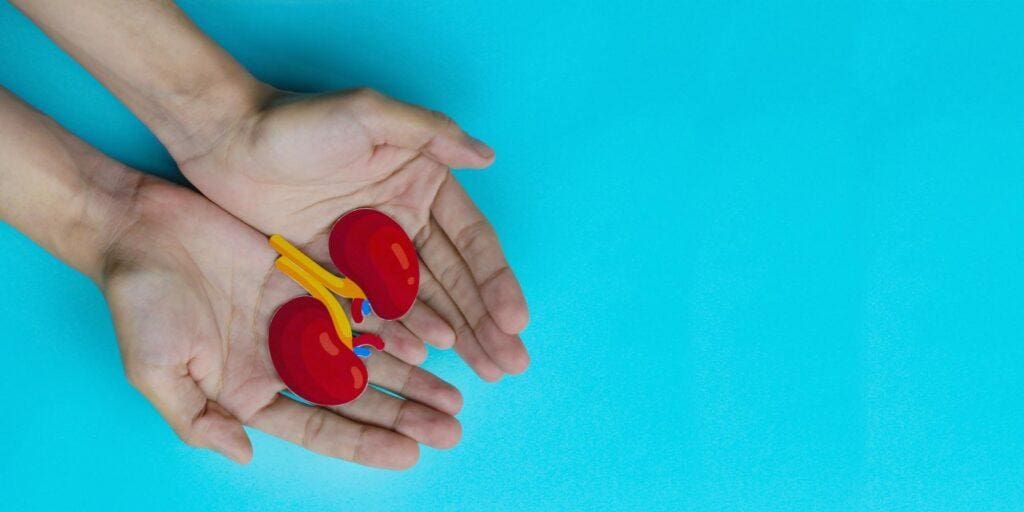 CKD, also known as chronic kidney failure, is a disease that causes the gradual loss of kidney function over time. The kidneys are one of the body's major organs and are responsible for maintaining a healthy, well-functioning body. Without properly functioning kidneys, your body would not be able to filter excess fluids and waste from your bloodstream. When this happens, those fluids can build up to dangerous levels, which can lead to serious health complications.
The body's organs are complex, and while they each have their specific function, they often rely on each other to function properly. Your kidneys and your heart have this type of relationship.
For example, when someone has CKD, their heart needs to pump harder to get blood to the kidneys. This can lead to heart disease, which is the leading cause of death in the United States. Changes in blood pressure are also common among people with CKD, which can also lead to heart disease later in life.
High blood sugar can also slowly damage the kidneys, and, over time, they can stop filtering blood as well as they should, leading to CKD.
Until recently, guidelines for patients with CKD recommended only minimal levels of physical activity. However, as Bruinius and his colleagues noted, those guidelines were based on data collected from the general population, not those with CKD.
How Physical Activity Can Lower the Risk for Heart Disease
In their prospective cohort study, researchers examined 3,926 patients with CKD from the Chronic Renal Insufficiency Cohort (CRIC) Study. The goal of the study was to determine the correlation of self-reported physical activity with a risk for atherosclerotic composite (myocardial infarction, stroke, or peripheral artery disease), incident heart failure, all-cause death, and cardiovascular death.
Patients attended comprehensive evaluations at baseline, annual clinic visits and telephone calls at 6-month intervals. The median follow-up was 13.4 years. During the study, patients completed the Multiethnic Study of Atherosclerosis Typical Week Physical Activity Survey, which measured time-updated self-reported physical activity.
Researchers categorized physical activity using a quartile of moderate to vigorous physical activity and by meeting guideline-recommended levels of physical activity (categorized as active, meeting guidelines; active, not meeting guidelines; or inactive).
Using Cox proportional hazards models, researchers measured the correlation between time-updated physical activity and outcomes while adjusting for potential confounders.
Among the 3,926 patients, 51% met physical activity guidelines. Of those who did not, 30% were inactive. A total of 772 atherosclerotic events, 848 heart failure events, 1,553 deaths, and 420 CVD occurred during the follow-up. Analyses revealed that patients in the highest quartile had a lower risk for atherosclerotic events, incident heart failure, and all-cause and CVD compared with those in the lowest quartile.
"In conclusion, our findings support that the well-established cardioprotective effects of physical activity in the general population also hold true for adults with CKD," Bruinius and colleagues wrote. "Consequently, our findings strengthen the evidence in support of current guideline recommendations and have important implications for clinical care, as well as future interventional studies in adults with CKD."
How Much Physical Activity Should Adults with Chronic Kidney Disease Get?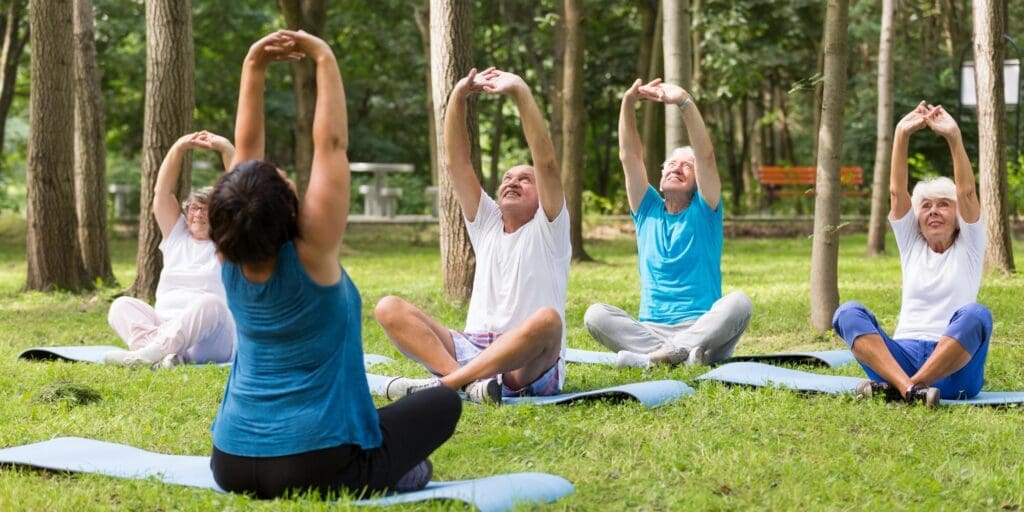 So, how much physical activity should adults with CKD get? The short answer is whatever level you and your doctor find is best for you. Physical activity has many known benefits, including strengthening your muscles and bones, reducing your risk of disease, and maintaining a healthy weight. However, physical activity may not always be wise, especially for those living with chronic pain or illness. Exercise can aggravate existing pain, or cause new aches to arise.
With that said, there does appear to be an inverse between physical activity and a lower risk of heart disease in adults with CKD. This means that the more physical activity, the less likely a person with CKD is to develop heart disease.
Findings from the study reinforce the importance of incorporating counseling regarding physical activity into the routine clinical care of patients with CKD. For now, if you have CKD, and are looking for ways to improve your health, it's important to talk with your doctor before making any major changes to your lifestyle.
Have You Heard of the Link Between Physical Activity and Heart Disease in Adults With Chronic Kidney Disease?
Let us know in the comments below!
What topics related to CDK should we cover next?
Email us your ideas at info@painresource.com!
Want to stay up to date on the latest breaking news in the chronic pain world?
Join our brand new online community to make sure you never miss a beat!