You've probably heard the stat: Some 76 million Americans are dealing with persistent pain, according to the Centers for Disease Control and Prevention. It's a shocking number by any measure.
There is an inordinate number of people out there with chronic pain, agrees Scott Fishman, M.D., chief of pain medicine at the University of California at Davis. But here's the truly unbelievable part: A lot of them are suffering needlessly.
Hard numbers aren't easy to come by, but two surveys, one done in 1998 and one in 2004, indicated that at least 30 percent of those with moderate pain and more than half of people with severe pain, don't get adequate relief. Research shows, too, that 50 percent to 75 percent of cancer patients who die do so in moderate to severe pain, despite the availability of treatments to alleviate most of their discomfort.
But even those numbers can't really give a true picture since there's little very recent or current research looking at the size of the problem of undertreated or untreated pain. We have an undertreatment problem, if not a crisis, says Fishman.
So the next question has to be why? Americans enjoy one of the most advanced (if flawed) healthcare systems in the world and, with nearly one-quarter of us hurting regularly, it's not as if pain is an unusual phenomenon. In fact, it could hardly be more common: persistent pain affects more people than heart disease, cancer and diabetes combined.
Not surprisingly, it's also the number-one reason we see a doctor or head for the hospital. We know that pain is the primary reason that people initiate treatment within the healthcare system, says Aaron Gilson, Ph.D., director of the U.S. Program at the Pain and Policy Studies Group at the University of Wisconsin School of Medicine and Public Health, at Madison.
But even when patients do see health professionals, needless suffering may continue. Like most big problems, this one doesn't have a simple explanation either. The reasons for undertreatment of chronic pain are multi-factorial, Gilson says simply.
There's also more than one villain; doctors and other healthcare providers, patients and their families and insurance companies can all take on some of the blame.
Read on for our in-depth look at why, too often, pain isn't adequately treated in the U.S., and how you can combat each of these five factors to ensure you get the relief you need and deserve.
Reason #1: Doctors don't know how to deal with difficult-to-treat pain 
What you can do: Working with a pain specialist may be your best bet if you aren't finding adequate relief with your primary care doctor. But you have to find a specialist first and that may be no easy task. If you can't find a specialist where you live (start by asking for referrals in your community) but you're happy with the rest of the care your doctor delivers, do what you can to help bring him up to speed; start, for example, by sharing current research on your meds or your condition.
Experts emphasize that a trusting, collaborative relationship between doctor and patient can go a long way toward finding meaningful relief. Pain groups such as the AAPM can help you locate specialists in your area, or you can reach out to nearby academic medical centers.
Reason #2: You and/or your doctor are afraid you'll become addicted to painkillers
What you can do: If you're concerned about the risk of addiction or other potential side effects of opioid analgesics, discuss them with your doctor. If you're not sure your provider is up to speed on addiction (and how it differs from dependence and tolerance), use this National Institute on Drug Abuse site to educate yourself and those caring for you. Building a relationship with your pharmacist can be another great source of information and support.
Experts say, too, that patients should be screened for addiction risk before taking the drugs and then monitored carefully while on them to check for signs of abuse and to determine whether the drugs are really helping. Keep in mind that there could be other treatments, including other medications that may work well for you.
And if you think your doctor may be avoiding prescribing you the medication you need because he doesn't understand addiction risk or fears getting into legal trouble, you may need to initiate an open conversation about his concerns.
Reason #3: Your health insurer doesn't cover some or all of your pain medications
What you can do: If the pharmacist hands you a prescription for a drug you don't recognize or your doctor didn't prescribe for you, ask why. If you find out it's because your insurer won't pay for the original drug, consult with your doctor to see if there are other options that are covered. If she concludes that you really need the original prescription, ask her to call the insurance company and lobby directly on your behalf.
Also talk with your provider about other options, such as non-drug approaches like acupuncture and exercise. If you think you might qualify for a drug-assistance program based on your income, check out NeedyMeds.org or the Partnership for Prescription Assistance, which is run by pharmaceutical companies.
Reason #4: Too many of us have adopted a pop-a-pill mentality
What you can do: Explore all your options. Then work together with your healthcare providers, doing your part to help yourself. Be open-minded and willing to try different approaches until you find the ones that work for you. Some of the most effective and safe non-drug options for many pain conditions include physical therapy, massage, hot/cold compresses, stretching, yoga, biofeedback and stress management.
Keep in mind, too, that your drug regimen may need to be tweaked over time if what you're taking doesn't work. Talk to your doctor if you think you may need a higher dose, or a different medication altogether.
Reason #5: You think suffering is normal 
What you can do: As a chronic pain patient, you're already likely facing sizeable challenges in getting good care, especially if your pain is severe, poorly controlled or otherwise hard to manage. So it would be a real shame to stand in your own way, right?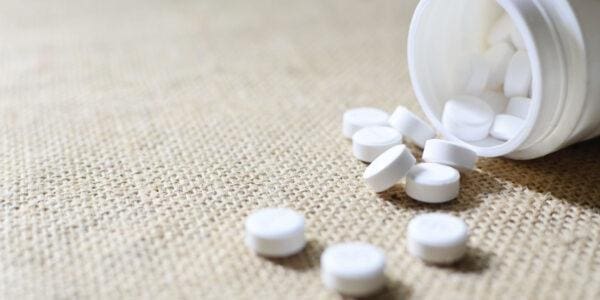 Start by helping yourself: Learn more about the condition(s) causing your pain and about the pain process itself. Become your own best advocate. Above all, stop believing that suffering is just a part of life. While most chronic pain sufferers won't experience 100 percent relief, the great majority should be able to see enough improvement that they can regain function and enjoy life again.