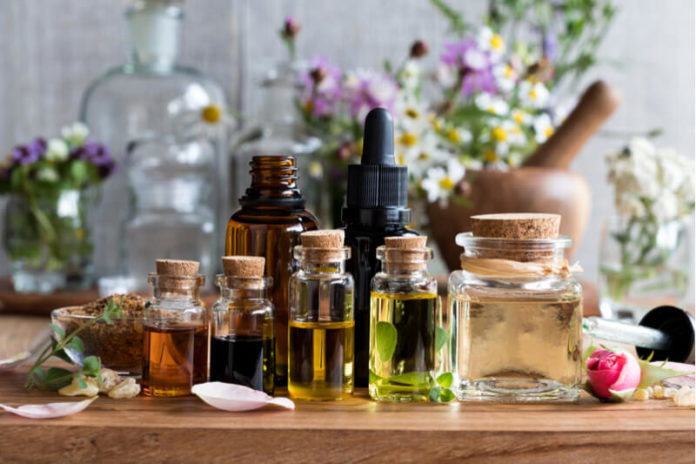 There's been a lot of talk lately about essential oils. You can find them everywhere from luxury oil specialty shops to your local health food stores. Do you wonder what all the fuss is about? Review our 10 picks for chronic pain and see if essential oils have a place to help you build a healthier lifestyle. Be sure to read the entire article before purchasing your own essential oils set.
What Are Essential Oils?
Essential oils are highly potent plant extracts that have endless health benefits as well as cleansing properties. Recently they have become increasingly popular, although they've been used in non-Western traditional medicine since the beginning of civilization. The oils can be used for aromatic therapy, topically, and some can even be ingested. Many of these blends can be used to combat chronic pain because of their anti-inflammatory properties along with their abilities to soothe neurological pain, strengthen the immune system and ease the digestive tract.
Since these oils are so potent, certain precautions should be taken to avoid irritation and possible toxicity. When applied topically, all oils unless otherwise stated should be mixed with a carrier oil or lotion to prevent skin irritation. Carrier oils are harmless and non-irritating, such as fractionated coconut oil. Do not ingest an oil unless you know it is not toxic and has internal benefits. Most oils should be diluted by using 1-2 drops per 4 fl oz. of water before being ingested. If the extract is being used in a diffuser, do not use more than 4-5 drops at one time.
This guide features common extracts used for relieving a range of chronic pain conditions, and explains how to effectively use them. Many of these oils have plenty of other benefits not mentioned because they are not chronic pain-related.