The Centers for Disease Control and Prevention (CDC) is now recommending that fully vaccinated individuals put their masks back on when indoors and in areas with high transmission rates. Back in May of 2021, the CDC announced that fully vaccinated individuals did not need to wear a mask in most social settings, but as cases of the highly transmissible delta variant continue to rise, that advice has now been overturned.
What is the Delta Variant?
The delta variant, known scientifically as B.1.617.2, is a mutation of the SARS-CoV-2 (COVID-19) virus. It was first detected in India in October of 2020 and has since spread across the globe. Recent estimates suggest that the delta variant may be as much as 60% more transmissible than COVID-19—the most contagious of any variant. The chief medical advisor to president Biden, Dr. Anthony Fauci, says the delta variant is the "greatest threat to eliminating Covid-19."
It's still unclear as to what makes the delta variant more transmissible. Some experts say that the variant replicates faster within those harboring it and may be expelled in larger volumes by them. One hospital in California reported that as of July 22, 2021, more than 80% of patients who tested positive for COVID-19 had the delta variant. While it's still too early to determine whether the delta variant is more deadly than COVID-19, early data from Scotland indicated that delta-infected COVID-19 patients were 1.8 times more likely to be hospitalized than those with another variant.
The delta variant is responsible for a global increase in cases, including notable spikes in the United States, India, and the United Kingdom, and is the most dominant strain in over 10 other countries.
Do Masks Help Stop the Spread of COVID-19 and the Delta Variant?
Yes. Masks have been proven time and time again to successfully stop the spread of infectious diseases such as COVID-19 and its variants. When you wear a mask, you are not only protecting yourself but those around you as well. COVID-19 and the delta variant spread primarily through respiratory droplets. These droplets are spread when you couch, sneeze, talk, or shout. The people around you may breathe in these droplets, and if you are carrying COVId-19 or the delta variant, they could become infected.
Masks work by creating a barrier between your mouth and others. They prevent your respiratory droplets from reaching others, and in turn, help reduce the spread of viral diseases. According to the CDC, even people who do not feel sick should wear a mask. "This is because several studies have found that people with COVID-19 who never develop symptoms (asymptomatic) and those who are not yet showing symptoms (pre-symptomatic) can still spread the virus to other people."
This guidance also applies to those who are fully vaccinated.
If I'm Fully Vaccinated, Why Do I Need to Wear a Mask?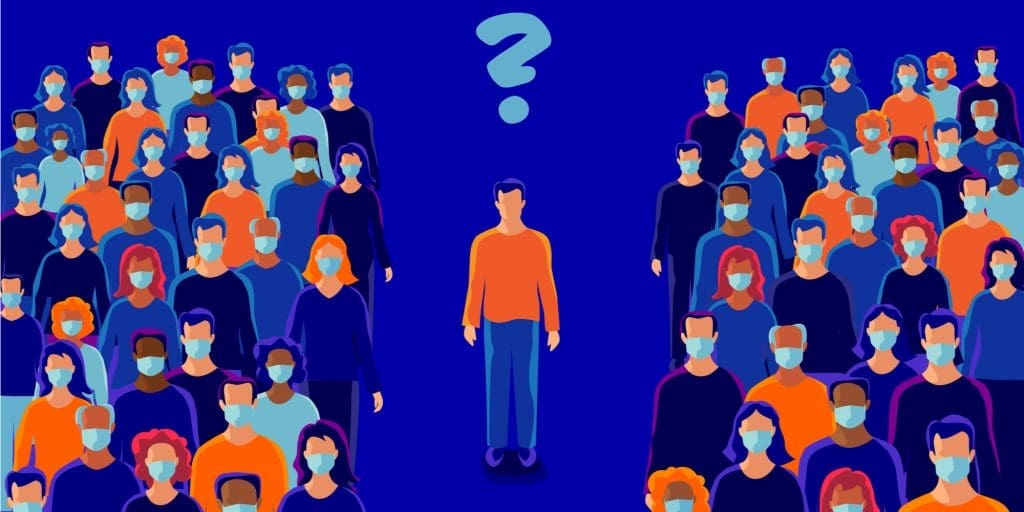 The short answer? Masks help protect the unvaccinated, and it's the unvaccinated population that is at risk. Currently, children under the age of 12 are still not eligible for a COVID-19 vaccine. To date, only 49.9% of the adult population is fully vaccinated—165 million. This means that there are still upwards of 100 million people who remain unvaccinated, and are at a substantially higher risk of contracting COVID-19, requiring hospitalization, and death.
Another major reason why people who are fully vaccinated should still wear a mask is the chance of a breakthrough case. In a briefing following their recent guidance, Dr. Rochelle Walensky, Director of the CDC, said, "The delta variant is showing every day its willingness to outsmart us and be an opportunist. On rare occasions, some vaccinated people infected with the delta variant after vaccination may be contagious and spread the virus to others. This new science is worrisome and unfortunately warrants an update to our recommendations."
While rare, breakthrough cases do happen, and in areas with low vaccination rates, where transmission is highest, that risk can become even greater. In these high-risk areas, even fully vaccinated individuals can harbor and transmit COVID-19 and the delta variant, which is why everyone is being urged to get vaccinated and continue to mask up.
Where Do I Need to Wear a Mask if I'm Fully Vaccinated?
Nine states currently have some level of mask recommendations or mandates for indoor spaces. Those states being:
American Samoa
California
Connecticut
Guam
Hawaii
Illinois
Nevada
New Mexico
New York
Oregon
Puerto Rico
Washington
U.S. Virgin Islands
All other states and territories have dropped state-mandated mask requirements. This does not mean that masks do not have to be worn in those states. Numerous counties across the country still have city-wide masks mandates, so it's important to check with your state and city officials for further guidance.
Many small businesses are also continuing to require masks amidst the Delta variant outbreak. Always check with your local shop owners or store websites before visiting in person.
What Does The New CDC Guidance Mean?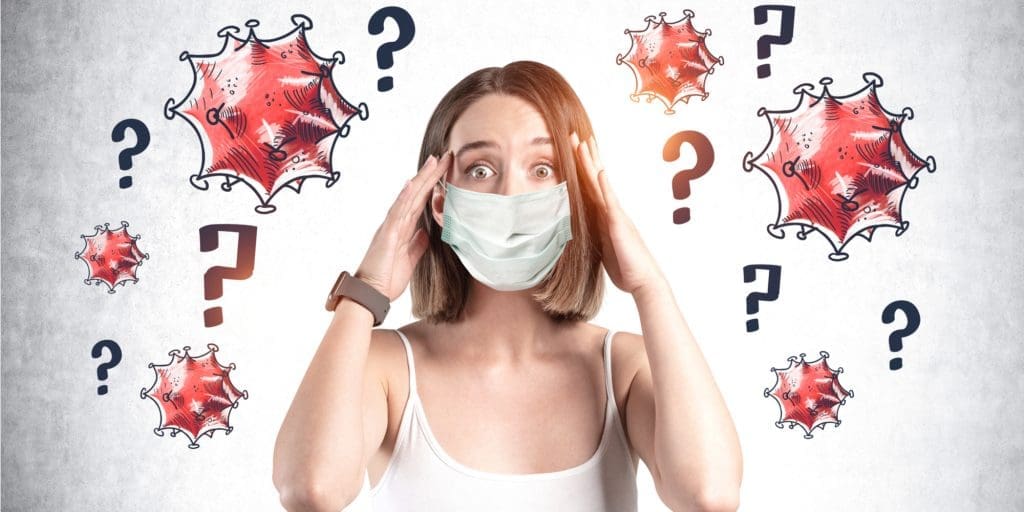 The new CDC guidance doesn't change much. While fully vaccinated individuals are now being asked to resume wearing masks, the number one recommendation, and the only solution to beating this pandemic, is to get vaccinated. As a country, we as the United States have been in a very fortunate position, in that we have all the tools we need to beat this pandemic. That includes vast amounts of scientific research, financial support from the government, and more vaccines than virtually any other country in the world. However, vaccine hesitancy and misinformation about their potentially harmful effects are keeping us from moving forward.
"We have the tools and we're one of the only countries in the world that can end the pandemic, and we're just choosing not to,"
Dr. Eric Cioe-Peña, director of global health at Northwell Health in New Hyde Park, New York, spoke about the unfortunate reality of vaccine hesitancy in a recent interview. "We have the tools and we're one of the only countries in the world that can end the pandemic, and we're just choosing not to," he said. "We're choosing to extend our pandemic, and that's frustrating."
For those who are already vaccinated, the important thing to keep in mind is that we can only beat this pandemic if we work together. So, while frustrating, try to be flexible with mask mandates in your area, as CDC guidance is always susceptible to change while vaccination rates remain low.
What Are Your Thoughts on the New CDC Guidance For Mask Wearing?
Tell us about your experience in the comments below.
What Topics Would You Like to See Us Explore Next?
Email us at info@painresource.com with your ideas.
Are You on Facebook?