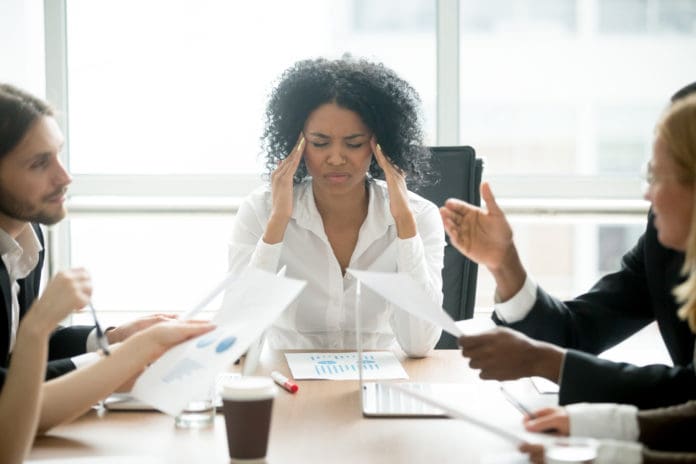 Unless you live with chronic pain, it's impossible to understand how far it reaches into every aspect of your life. It's not only about managing the physical pain and your mental health. It's also about modifying everything you do, including holding a steady, full time job. That's why taking a proactive approach to managing your chronic pain in the workplace is an vital component to your overall health and well-being.
Chronic pain at work 101
For millions of employees with chronic pain, workdays require long commutes and hours of sitting at a desk using various types of technology as well as early mornings and late evenings. Others work in industries that require constant physical activity like teaching, construction, retail or restaurants. While the jobs themselves may be rewarding, the work environments can make pain levels worse.
Whether you're on your feet all day or confined to a desk, a full time job can quickly take its toll on you, especially if you suffer from a chronic pain condition like a herniated or bulging disc, degenerative disc disease (DDD), rheumatoid arthritis or fibromyalgia.
The best thing you can do when it comes to managing chronic pain in the workplace is to be realistic about your expectations and steadfast with your self care plan. A comprehensive self care plan includes managing your physical pain and the psychological effects it can have on you. If you can strike a balance between the two, that goes a long way towards helping you be a productive employee.

Want to know more about creating a self care plan? Check out this video:
Understanding your legal rights to disability accommodations
The first step in creating your pain management plan in the workplace starts with understanding your rights. Under the American Disabilities Act (ADA), employers are required to provide "reasonable" accommodations for employees with disabilities. This means you can request any accommodation that is considered reasonable.

The ADA uses a general definition of disability: "a person has a disability if he/she has a physical or mental impairment that substantially limits one or more major life activities, a record of such an impairment, or is regarded as having an impairment." Chronic pain is certainly a condition that can qualify and that may place limitations on your abilities.
For some people living with chronic pain, their limitations are more severe, so they must be transparent about their needs with their employers. For others, especially if you work at a small company, asking for accommodations may not be easy.
It can feel embarrassing and awkward to admit you live in chronic pain to your employer. It may feel as if your performance will be judged more harshly. Or perhaps you may feel worried that your co-workers will feel slighted if you get certain accommodations and they don't.

These feelings are normal, but the reality is if reasonable accommodations can help you be more productive in the workplace, that's a win-win for you and your employer.
Important tips for requesting accommodations
When making a request from your employer, consider the following:
You do not need to have a particular accommodation in mind before you make a request to your employer.
You can make a request for a reasonable accommodation at any time in your employment.
Your request can be spoken or in writing.
You do not have to include any wording such as "reasonable accommodation," "disability," or "Rehabilitation Act" in your request.
Your request does not have to specify a particular accommodation.