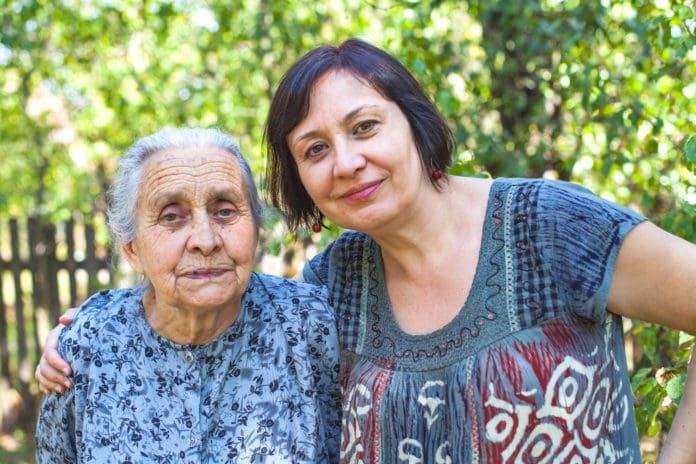 Over 40 million Americans provide unpaid care for someone with a serious health condition each year. And that care quickly runs up a tally both in number of hours and economic value. In the United States alone, the amount of unpaid care provided to children, the elderly and the ill was valued at over $3 trillion dollars, with women providing far more than the lion's share of that care. While caregiving is a noble act and can be quite rewarding, caregivers can easily neglect their own needs and health – an issue that the National Institutes of Health has researched "to better understand the risks these caregivers face." National Family Caregivers Month is an opportunity to promote the importance of self-care while coping with caregiving and the responsibilities it entails.
Recognizing the invisible workforce 
Given the number of Americans providing care, it's likely that you know someone who has served as a caregiver and/or that you have served as one yourself. You may need the support and strategies of a caregiver to help you as you face an illness, an injury or advancing age one day.
Cooking meals, making grocery and prescription trips, bathing, dressing, paying bills, managing doctor's office appointments and many other tasks can fall under the responsibility of an unpaid caregiver. A lot of planning and times goes into this "invisible work" by an unpaid workforce who need support and strategies of their own that recognize them as part of patients' healthcare team.

Navigating the challenges of caregiving 
Providing care to a family member or loved ones is a noble act, but it can also be overwhelming – especially if you are providing it with little to no training and little to no support. As a caregiver, it's likely you will face challenges such as:
Emotional difficulties
"One study found that as many as 1 in 3 caregivers rate their stress level as high, and half say they have less time to spend with family and friends."
"
Some 16% of caregivers
feel emotionally strained and 26% say taking care of the care recipient is hard on them emotionally. An additional 13% of caregivers feel frustrated with the lack of progress made with the care recipient."
"
Caregiving can also
result in feeling a loss of self identity, lower levels of self esteem, constant worry, or feelings of uncertainty. Caregivers have less self-acceptance and feel less effective and less in control of their lives than noncaregivers."
Financial difficulties
"Nearly 4 in 10 family caregivers of adults report experiencing financial strain as a result of providing care."
Health difficulties
"22% of caregivers report that their health has gotten worse as a result of caregiving."
"Estimates show that between 40% to 70% of caregivers have clinically significant symptoms of depression, with approximately one quarter to one half of these caregivers meeting the diagnostic criteria for major depression."
"Caregivers report they do not go to the doctor because they put their family's needs first (67% said that is a major reason), or they put the care recipient's needs over their own (57%)."