How are you holding up during the Covid-19 Pandemic? Take our Quarantine Quiz to see how you are really holding up. Then, share it so your friends can also take the quiz and you can compare results.
Quarantine Quiz
Take this quiz to see how you are holding up during stay at home.
We Have a Winner for our Quarantine Quiz!
Congratulations Kylie H. The winner of the Spoon Earrings!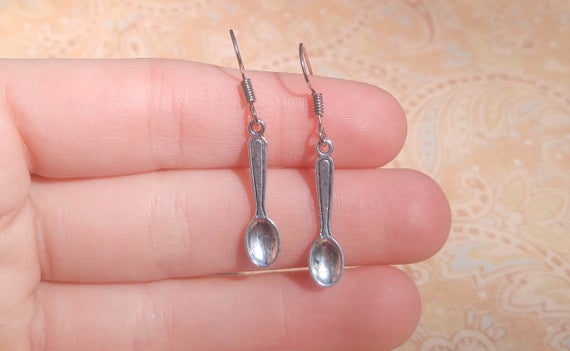 One pair of handmade little spoon earrings to show your support to the spoonie community
Size of spoon: Height: 2.4 cm (0.1 inches)
Total length of earring: 4 cm (1.5 inches)
Materials: Silver plated findings, nickel-free silver plated earring hooks, and zinc alloy little spoon charms
Make a great gift!
Earnings courtesy of Haley K