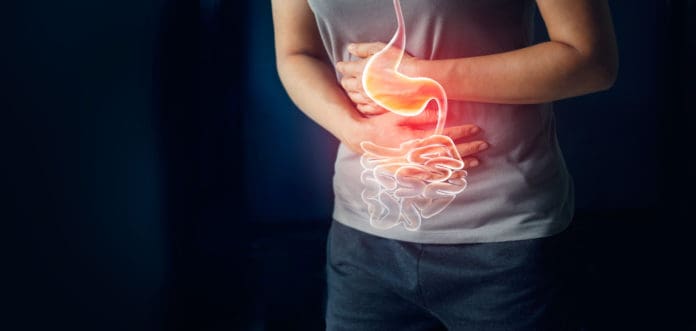 People with ulcers know the struggle of living with chronic stomach pain. It's an uphill battle that can leave you feeling sick if you don't eat and sick if you do. There's also the nighttime discomfort that can wake you up and disrupt your sleep routine, making matters worse. The good news is there are things you can do to find long-term ulcer pain relief. 
Ulcers 101
In the United States alone, studies show 25 million Americans suffer from peptic ulcer disease at some point in their lifetime. Additionally, every year there are 500,000 to 850,000 new cases of peptic ulcer disease and more than one million ulcer-related hospitalizations.
Stomach ulcers are also called gastric ulcers. They are both forms of peptic ulcers. They are open sores that live in your digestive tract on the protective lining of the stomach and/or the upper part of your small intestine. Over time, ulcers cause more and more damage to your stomach lining. This is why you start to feel pain in your digestive tract. It's your body's way of telling you something isn't right.

What does an ulcer feel like?

Most people with gastric ulcers feel pain in the middle of their stomachs. They also report other uncomfortable digestive issues such as:
indigestion

bloating

heartburn

feeling full quickly after eating

nausea
These symptoms tend to get worse over time. Some people with ulcers say the sharp, burning pain wakes them up out of a deep sleep.
Ulcer pain typically occurs when the stomach is empty, between meals and in the early morning hours, but it can also occur at other times. Your pain may last for minutes or hours.
The biggest problem with an undiagnosed ulcer (peptic ulcer disease) is trying to find effective ulcer pain relief. One of the common side effects of having an ulcer is losing weight because you don't feel hungry or you intentionally stop eating in hopes of easing your stomach pain.
Many people living with ulcers initially think not eating will help because they won't be pained by digesting food. That actually doesn't work because your stomach acid is still churning in an empty stomach and it could make pain worse because there's no food to digest.
Prior to getting a diagnosis, people living with ulcers try to self medicate with OTC antacids that reduces the amount of acid production in your stomach. While that might give you short-term ulcer pain relief, it's not a long term solution. It doesn't heal the damage that's occurring in your stomach lining and small intestine.
What causes ulcers?

Stomach ulcers are typically caused by two different things:
an infection with Helicobacter pylori bacteria (also called h pylori bacteria); or
consumption of NSAIDs (nonsteroidal anti-inflammatory drugs) for a long period of time and/or in high doses
Gastric ulcers can also be caused by a combination of the two.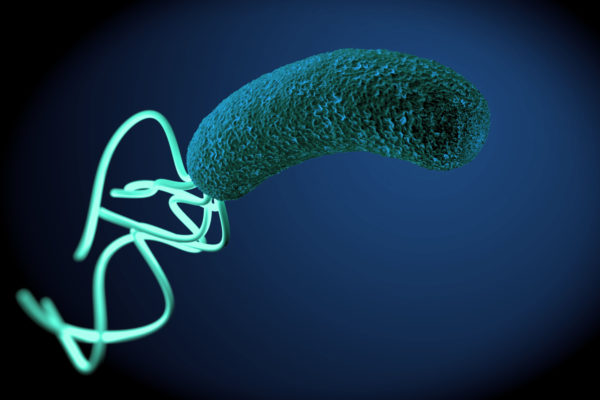 Contrary to what popular culture tells us, gastric ulcers are not caused by spicy foods or stress. Certain types of foods, such as those high in fat and alcohol, can aggravate stomach ulcers. But foods do not cause the ulcers to form.